California's central coast is flush with wineries these days. The Monterey and Carmel Valleys both have dozens of wineries that are taking advantage of the fertile land to grow grapes for their premium wines. For weekend wine tasters like us, the small town of Carmel-by-the-Sea is the perfect place to taste the wines of the Monterey and Carmel Valleys.
In this article, we'll show you where to go wine tasting in Carmel-by-the-Sea and how to do it right with the city's Wine Walk that includes 11 of the area wineries.
Carmel-by-the-Sea is a small European-style village that is well loved and maintained by the community. They don't allow big-box stores or chain hotels, so wherever you choose to stay will be a locally owned inn. There are many adorable shops and restaurants to visit, in between tastings.
If you're in town for a wine tasting weekend, the best way to enjoy it all is by doing the Carmel-by-the-Sea Wine Walk. The Wine Walk is made up of 13 tasting rooms that you can visit anytime, on a self-guided and self-paced basis, within a radius of one square mile in the town of Carmel. Dogs and kids are welcome.
The Carmel-by-the-Sea Wine Walk is a free mobile guide that will take you on a walkable wine-tasting journey to discover exclusive experiences at wine tasting rooms throughout Carmel-by-the-Sea.
Read about other nearby wine regions:
How to Get to Carmel-by-the-Sea
Getting to Carmel-by-the-Sea is super easy. We flew into San Jose International Airport and within 20 minutes of landing we were in our rental car headed south. I've never had that smooth of a transition from plane to driving before. Carmel-by-the-Sea is located just a couple hours to the south of San Jose, right on the ocean.
The best part about Carmel-by-the-Sea is that everything is within walking distance. We parked our car when we arrive on Saturday and didn't get back in it until we left town.
As soon as you walk into the center of town, you'll see how extremely easy it is to get around to all the tasting rooms. None of them are more than a few blocks away. Spread out in between tasting rooms are tons of fantastic restaurants, bars and cafes. You won't find any Starbucks Coffee on offer in Carmel-by-the-Sea. Instead, there are many cute and cozy coffeehouses to visit.
There are 11 wineries that participate in the wine walk. At each you'll get a special deal, like a complimentary tasting with the purchase of a tasting, or a discount on bottles. Be sure to check in at each one that you go to on the app, to be entered into a drawing.
How Much Does Wine Tasting Cost?
Wine tasting in California has gotten quite a bit more expensive in the past few years. Gone are the days of free tastings. In fact, many regions are charging $20-40 per tasting. With this fee, you'll get around 5 wine tasting pours. You can share a tasting at most places, which will cut down on the cost of it, and help you manage your intake.
Something I'm excited to tell you about is the Priority Wine Pass, which helps me tasting fees a lot easier to swallow. The Pass is simply the easiest way to save on wine tasting in California.
Show your card at any of the over 300+ wineries that accept the pass and start saving money. Many of the wine tasting discounts are 2-for-1. That means you and your tasting partner only pay for one tasting. If the winery usually charges $25 per tasting, you save $25. The pass is valid 365 days from the day you purchase it. It's pretty awesome. We buy a new one every year. It's good in California, Washington, and Oregon.
Wineries to Visit in Carmel-by-the-Sea
Manzoni Cellars
There are three wine rooms located right next door to each other, including Manzoni Cellars. It's a small space, but with a lot of character.
We pulled up stools to the elaborately carved wooden bar and had a fantastic time talking with the wine pourer about the wines and the vineyard/winery located about an hour south in the the heart of the Santa Lucia Highlands. We absolutely fell in love with the Syrah and Zinfandel. A definitely must-visit on your wine walk.
Location: San Carlos between Ocean & 7th
Scheid Vineyards
The Scheid Vineyards tasting room is bright and modern, with plenty of room to stand at the bar or sit at a table for your tasting. They have two wine tasting flights to choose from each day – usually a white-only and red-only tasting flight. We really liked their Merlot and the refreshingly light Sauvignon Blanc.
Location: Corner of 7th & San Carlos
De Tierra
We really liked the vibe of this tasting room. It's a little outside the main core of the city, by a block or two and it feels a bit more laid back and friendly. You can sit at the bar or sit at one of the few table and hang out with some wine from their small boutique winery. They take reservations on line to ensure you can get in when you want to.
Location: Mission & 5th
Caraccioli Cellars
The only place in town where we found sparkling wines was Caraccioli Cellars, which also happens to be one of the tasting rooms that's open late on the weekends. It felt more like a regular bar than a wine tasting room with its dark wood and dimmed lights.
We could have sat there for hours enjoying the wine. The staff was very friendly and helpful. Caraccioli most makes Pinot Noir and they know how to do it very well. f you're a sparkling wine fan, you must try their sparkling Pinot Noir Rose. The Chardonnay is also very good.
Location: Dolores between Ocean and 7th
Wrath Wines
We had fantastic service at Wrath. The wine pourer was very knowledgeable and was talkative and happy to tell us about the wines. We really liked their Pinot Noir and Sauvignon Blanc, which we purchased to drink with our lunch.
The tasting room is in a cute shopping center, and The Cheese Shop is right next door (you absolutely want to stop there to taste a few cheeses and buy a hunk to take to the beach for picnic.)
Location: Carmel Plaza
Where to Eat in Carmel-by-the-Sea
Vino Napoli Wine Bar
There are few tasting rooms that are open late in Carmel, including Vino Napoli, which is both a tasting room and Italian eatery/wine bar, where you can get a wine flight with your late-night pizza. We ate there twice, while sipping on a few of the featured Pèpe Winery wines.
The pizza was outstanding. And there were lots of other snacks and wine flights to choose from. In between wine tastings, we also tried out a few great restaurants. I would return again to all of these restaurants. The food was great at each.
Location: 7th Street between Dolores and San Carlo
Cantinetta Luca
Cantinetta Luca is a busy little Italian eatery with rustic, homemade favorites like burrata with crostini, heaping bowls of pasta – like the bowl of Tagliatelle Alla Bolognese, pictured above – and hand-tossed pizza from the wood-fired oven. You can even sit at the pizza counter and watch the tossing of the dough.
Location: Dolores Street between Ocean and 7th
Where to Stay in Carmel-by-the-Sea
As I mentioned earlier, there are no big chain hotels in Carmel, though there are a few brands you will recognize, which provide a boutique experience. If you're traveling with a dog, you'll be happy to hear that many properties are dog-friendly. Here are our top recommendations for places to stay in Carmel.
L'Auberge Carmel: For couples looking for a quiet, romantic weekend, we recommend ⇒ Book or read reviews now on: Trip Advisor | Expedia
Tradewinds Carmel: For a slightly less expensive stay in a lovely renovated boutique hotel ⇒ Book or read reviews now on: Trip Advisor | Expedia
Quail Lodge & Golf Course Located slightly outside of town ⇒ Book or read reviews now on: Trip Advisor | Expedia
CONCLUSION
As you can see, we thoroughly enjoyed our wine tasting weekend in Carmel-by-the-Sea. We even had time to spend discovering the surrounding area. Just a few blocks down away is the beautiful and expansive Carmel Beach.
Have you ever been to Carmel-by-the-Sea for a wine tasting weekend? What are your favorite things to do there? Share your thoughts with us in the comments.
Pin it for later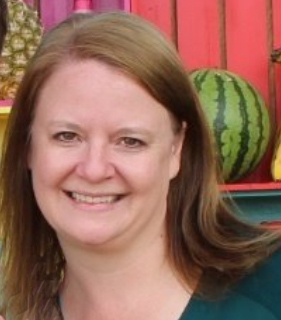 Laura Lynch, creator and writer of Savored Journeys, is an avid world traveler, certified wine expert, and international food specialist. She has written about travel and food for over 20 years and has visited over 75 countries. Her work has been published in numerous guidebooks, websites, and magazines.