If you're on a California road trip or just find yourself with a day to spend in Central California in the cute college town of San Luis Obispo, you must takes some time to visit the wineries in San Luis Obispo while you're there.
Located in the Edna Valley AVA – part of the larger Central Coast AVA – the wineries blend together the charm of the town with the fantastic terroir of the Edna Valley terroir for a really pleasant experience.
For wine lovers, this will be a really nice day out at the wineries, tasting some really nice wines while soaking up the surrounding beauty. Many of these wineries have a stunning view, but they all have a welcoming vibe and great wine to discover.
» Staying in the area longer? Be sure to check out the Santa Barbara wineries and the Paso Robles wineries that are within 30 minutes each way.
About the Wineries in San Luis Obispo Wine Country
The area is surrounded by volcanic mountains with black humus and clay soil. The moderate climate sees long hot days with cool nights, thanks to the breezes off the Pacific Ocean and the morning fog from the marine layer.
Grapes were originally planted here by Spanish missionaries in the early 19th century. It wasn't until the 1970s that a few forward thinkers started planting grapes to make wine in the region.
San Luis Obispo County is broken down into four distinct American Viticulture Areas (or wine regions), each with their own unique climates and terroir: Arroyo Grande Valley, Edna Valley, York Mountain AVA, and Paso Robles AVA (which we talk about in a separate article).
The Enda Valley AVA is one of the oldest grape-growing regions in all of SLO County and some of its founders (from Edna Valley Vineyard) helped to form the Edna Valley AVA in 1982. We tend to hover around the Edna Valley wineries when we go wine tasting in San Luis Obispo, as you'll see in our winery choices below.
San Luis Obispo Wineries to Discover
Tolosa
Located on Edna Road right across from the regional airport, you might underestimate the great atmosphere at Tolosa. It's one of our favorite wineries in the region, thanks to their remarkable Pinot Noir and Chardonnay. Sitting inside is great, but they also have a huge area outside with various seating arrangements and views of the vineyards and surrounding mountains.
The Edna Valley is ideal for growing cool-climate grapes like Pinot Noir and Chardonnay, thanks to the cool sea breeze that the coast and into the valley.
Be prepared for a $35 tasting fee and bottle prices nearing and over $100. They have a few different tasting experiences to enjoy, like a single vineyard tasting or their 1772 flight, which includes the wines we love most – their limited production, barrel-selected signature 1772 wines.
Location: 4910 Edna Rd, San Luis Obispo, CA 93401
Hours: Open every day. Seated tastings at 11am, 1:30pm and 4pm, reservation only.
Edna Valley Vineyard
You'll definitely want to stop by Edna Valley for the views of the iconic Islay Peak volcano alone, but also for their delicious Chardonnay. The tasting room is located on Biddle Ranch Road and has a nice laid back vibe, with sets of Adirondack chairs placed around the grounds from which to enjoy your tasting.
Edna Valley is committed to creating world-class Chardonnays in the tradition of the first vines planting in the area back in the 1800s. They've been perfecting the wine since 1980. Aside from the Chardonnay, we particularly love the rich black cherry notes in the Central Coast Pinot Noir and the fresh citrusy Sauvignon Blanc with a hint of jalapeno.
Right now, you need to make a reservation for tasting. They don't allow walk-up appointments. You can book an indoor, outdoor, or private vineyard patio tasting. Tastings start at $25.
Location: 2585 Biddle Ranch Rd, San Luis Obispo, CA 93401
Hours: Open every day 10am to 5pm
Chamisal Vineyards
Chamisal Vineyards was the first to plant vineyards in the Edna Valley in 1973. They specialize in Chardonnay, Pinot Noir, and Rhone varietals.
As with the other wineries in the area, Chamisal is a fantastic view and a nice outdoor space where you can taste their wines, all of which are from their 82-acre estate vineyard.
The wine tasting fee is $35. You'll sample five wines, including current releases of their exceptional Chardonnay and Pinot Noir. You can pair your wines with a charcuterie board, with cheese and salami.
Location: 7525 Orcutt Rd, San Luis Obispo, CA 93401
Hours: 10am to 5pm Thursday to Sunday; Wed 12pm to 5pm; closed Mon-Tues
Baileyana, Tangent & True Myth
Baileyana Winery is is unique in that they have four distinct brands that you can try at their tasting room, located along Orcutt Road. The tasting room is in the historic Independence Schoolhouse, with a lovely outdoor patio and clusters of chairs throughout the property. Baileyana was actually named for the spectacular tree that stands outside the winery.
The original founders, Jack and Catherine Niven, came to San Luis Obispo in the early 1970s to plant a vineyard in an area that was mostly used for cattle, and they quickly realized the value of the land, especially the varied soils and the longest growing season in the area.
When tasting, be sure to try their S-Bar wines, which are made with only the best hand-picked fruit for a reserve wine that shines above the rest. The tasting fee is $25 and includes 6 wines.
Location: 5828 Orcutt Rd, San Luis Obispo, CA 93401
Hours: Open daily 10am to 5pm
Biddle Ranch Vineyard
Biddle Ranch produces small batch wines from Edna Valley. The winery was formed in 2012 by a group of friends who wanted to put down roots in the Edna Valley (literally). The tasting room has a modern farmhouse aesthetic and showcases old-world style wines.
They own 17 acres of Chardonnay and source other grapes from Santa Ynez, Edna and Arroyo Grande Valleys, as well as Paso Robles. The winemaker personally hand selects fruit from the best soil and growing climate for each of their limited-production wines.
There is a $25 tasting fee and they also have handcrafted cheese and charcuterie boxes available for purchase.
Location: 2050 Biddle Ranch Rd, San Luis Obispo, CA 93401
Hours: Thursday – Monday 11am to 5pm
Saucelito Canyon Winery
Saucelito Canyon is a nice casual escape from reality, with a nice outdoor patio that has high-top tables as well as group low-top tables with sun umbrellas for shade.
They are one of the few vineyards in the area that don't focus on Pinot Noir and Chardonnay. They specialize in Zinfandel, with one from the Arroyo Grande Valley, and one from Dry Creek Valley in Sonoma which wins us over every time.
They offer a tapas menu if you're a bit peckish, but don't allow outside food to be brought in. The tasting is $20 and includes 5 wines.
Location: 3080 Biddle Ranch Rd, San Luis Obispo, CA 93401
Hours: Open daily 11am to 5pm
Claiborne & Churchill Vintners
This is a family owned winery founded in 1983, located on a ranch with a small tasting room and a really nice outdoor garden where you can enjoy your wine or have a picnic.
They are a bit different than other surrounding wineries. Their style of wine making is Alsacian, so expect to find some Gewürztraminer, Pinot Gris and dry Riesling. Don't expect a really fancy experience at Claiborne & Churchill.
Tasting flights start at $24 and includes a taste of 5 wines, most of which you won't find outside the tasting room.
Location: 2649 Carpenter Canyon Rd, San Luis Obispo, CA 93401
Hours: Open daily 12pm to 5pm
Where to Eat in San Luis Obispo
You only really need one recommendation for where to eat in San Luis Obispo – at least I do. We always go for a Tri-Tip Sandwich at Firestone Grill, located right downtown. The sandwich is loaded with the most tender Trip-Tip you'll ever eat. It's something we crave when we're away and that brings us back again and again.
Where: Firestone Grill – 1001 Higuera St, San Luis Obispo, CA 93401
If you're looking for something a little more upscale, we like Novo Restaurant along the San Luis Obispo Creek. If you can dine out in the patio of the restaurant, it has a great ambiance and food.
Where to Stay in San Luis Obispo
There are a number of 3-star quality hotels in San Luis Obispo that are good for one or two nights. We always choose to stay at the Apple Farm Inn, which is a cute old-style farmhouse with a quaint hometown vibe. If you're looking for something more upscale, go with the 4-star Hotel San Luis Obispo in the historic downtown area.
Conclusion
Wine tasting in San Luis Obispo is always a great, laid-back experience where you can just show up and enjoy the wines, learn about the terroir, and hear the stories about how this area got its start. It's not a pretentious wine region, and the people are so nice!
Like this post? Why not save it to Pinterest?
FOLLOW US on Pinterest, Instagram, Facebook for more great travel inspiration and tips.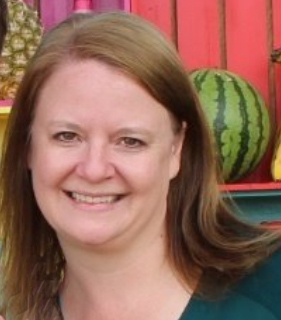 Laura Lynch, creator and writer of Savored Journeys, is an avid world traveler, certified wine expert, and international food specialist. She has written about travel and food for over 20 years and has visited over 75 countries. Her work has been published in numerous guidebooks, websites, and magazines.