Sicily is a land of contrasts, where ancient history and modern culture blend seamlessly, and the rugged coastline meets fertile valleys and rolling hills. And nowhere is this richness more apparent than in its wine. With a winemaking tradition that dates back millennia, Sicily is home to some of Italy's most exciting wines.
From crisp, mineral-driven whites to bold, full-bodied reds, there's something for every palate. In this post, we'll take a closer look at some of the best wineries in Sicily, where you can sample the island's unique and delicious wines while soaking up its stunning Italian landscapes and rich history.
Where Are The Best Sicilian Wines?
Discovering the diverse wine regions of Sicily is like embarking on a journey through the flavors and aromas of the island's ancient terroir. The fiery Etna region boasts wines that evoke the volcanic landscape, while the luscious Marsala region produces a fortified wine that has enchanted palates for centuries.
The Noto region's Nero d'Avola-based wines reveal the richness of the south, while the aromatic wines from Pantelleria island take you on a journey to the Mediterranean's heart. The full-bodied reds of the Vittoria region are a perfect balance of tradition and innovation, making Sicilian wines a must-try for any wine enthusiast.
Visiting soon? Check out our expertly curated Sicily itinerary to help you plan the perfect trip, from where to visit, the airports that are closest to the places on our list, plus our guide to wine tasting in Sicily, the food you should eat, and the best beach hotels on the island.
How Do You Visit Vineyards In Sicily?
If you want to visit wineries in Sicily, you can either drive yourself around to the wineries or booking a wine tasting tour, which is the easiest way to do it. This way, you can enjoy a hassle-free experience and get an insider's look into the island's rich wine culture.
Wine-tasting tours typically include transportation, tastings at several wineries, and an expert guide who can provide insights into the local wines and winemaking traditions. If you're coming from the mainland, ferries are available from Naples and Reggio Calabria to Sicily's main ports.
Sicily Wine Tours at a Glance
Wine Regions Of Sicily
Before we go into the best Sicilian wineries, here is a breakdown of the Sicily wine regions.
Etna: On the island's eastern side, this region is around Mount Etna's active volcano. The volcanic soil and high altitude create a unique terroir for growing grapes. The area produces high-quality red and white wines from varieties like Nerello Mascalese, Carricante, and Catarratto.
Marsala: This region is on the island's western side and known for the fortified wine Marsala. The region's hot and dry climate is ideal for growing grapes like Grillo and Catarratto, used to make the wine.
Noto: The Noto region is located in southeastern Sicily and is the home of the sweet Moscato di Noto wine. The area has a warm and dry climate, ideal for growing grapes like Moscato and Nero d'Avola.
Vittoria: Located in southeastern Sicily, this region produces the Cerasuolo di Vittoria, a red wine made from a blend of Nero d'Avola and Frappato grapes. The region's warm and sunny climate is ideal for growing these grape varieties.
Trapani: This region produces a variety of wines, including white wines made from the Grillo and Inzolia grape varieties. The proximity to the sea and mild climate create ideal growing conditions for these grapes.
Agrigento: Found in southwestern Sicily, Agrigento is known for producing red wines made from the Nero d'Avola grape. With a hot and dry climate, this region is ideal for growing this variety, which produces full-bodied and richly flavored wines.
Top Sicilian Vineyards To Visit
Looking to go wine tasting in Sicily? The island has a diverse range of terroirs and microclimates, making it an ideal place for growing grape varieties.
Read my Italy travel guide before visiting this stunning country so you don't miss out on anything.
Gambino Vini (Etna)
Gambino Vini Vineyards is a family-owned operation. In 1978, Vittorio Raciti bought the land and became transforming the plots of land into vineyards. In 2002, Maria Grazia, Filadelfo and Francesco Raciti Gambino, together with their mother, Maria Gambino renewed the business and modernized the processing of wine production.
The Gambino winery is the highest on the volcano and the vineyards are managed with a low yield per plant to obtain their balanced, quality wines.
A visit to the winery can include just a wine tasting of 4 of their wines along with boiled eggs and olive oil, but I highly recommend doing the full wine tasting which is more like a mini-meal consisting of 4 wines, vegetable preserves, selection of Sicilian cheeses, local cured meats, boiled eggs, Gambino olive oil, legume soup or vegetable cous cous, grilled pork sausage and dessert.
Tenuta Scilio (Etna)
There is a fascinating history at Tenuta Scilio that you'll be able to uncover as you walk through their organically grown vineyards and visitor the ancient cellar that was dug 6 meters into the basalt. It's a bit like a fortress, made of volcanic rock, built on three levels. At the entrance, there's a commemorative stone of the first harvest in 1815.
After the tour, you can do a guided and personalized tasting of Scilio wines at the restaurant of the Agriturismo Valle Galfina. You can do a simple tasting, or reinforced tasting with some local products, a 3-course brunch tasting, or a lunch tasting with five Etna DOC bio wines accompanied by four courses chosen by the chef. We had the full lunch and were so happy we chose that route. The food was fantastic and paired really well with the wines.
Location: Contrada Arrigo, 95015 Linguaglossa CT, Italy
Book Here
Emilio Sciacca
Located a bit lower along the slopes of Mt Etna is this gorgeous winery owned by the winery's namesake and started around 15 years ago. Emilio found a plot of land with an old millstone, La Martinella, which was built at the end of the 19th century as a winery. He's lovingly restored it as and introduced some modern architectural elements. A walk around the building is truly fascinating.
The winery focuses of natural wines and they offer quite a few experiences for your visit, from a simple tasting on the patio overlooking the volcano, to a full lunch, to a cooking class, or even a sailboat excursion with the owner himself!
We had the best time at this winery and I would say that if you only have time to visit one winery in the Mt Etna area, make it this one. We had the best tasting with Vincenzo and very much enjoyed our time there.
Location: Via S. Giuseppe, 95015 Linguaglossa CT, Italy
Book Here
Planeta Winery
If you're a wine lover seeking an authentic Sicilian experience, visiting Planeta Winery is a must. With a wide variety of exceptional wines, including Chardonnay, Syrah, and Nero d'Avola, Planeta is committed to showcasing the best of Sicily's terroir in every bottle.
Visiting the winery is an opportunity to explore the stunning Sicilian landscape. With a focus on sustainability and a passion for traditional winemaking techniques, a visit to Planeta is more than just a wine tasting – it's a journey through the heart and soul of Sicilian winemaking.
The winery is committed to sustainable winemaking practices and uses modern techniques to create exceptional wines that reflect their passion for the land and respect for the environment. A visit to Planeta is an opportunity to discover the art of Sicilian winemaking and savor some of the region's finest wines.
Location: Castiglione di Sicilia Metropolitan city of Catania, Italy
Book Here
Donnafugata (Marsala)
Discover the enchanting world of Donnafugata, a family-owned winery in the charming town of Marsala in Sicily. Immerse yourself in the history and tradition of this renowned winery that produces exceptional sweet wines like Marsala and other delicious varieties like Chardonnay, Syrah, and Nero d'Avola.
As you explore the winery, witness the sustainable and eco-friendly production process that ensures the exceptional quality of their wines. Savor their wines' delightful flavors and aromas during a tour and tasting, and discover the secrets behind their impeccable winemaking techniques.
Location: Via Sebastiano Lipari, 18, 91025 Marsala TP, Italy
Book Here
Tenuta di Castellaro (Lipari)
Tenuta di Castellaro is a breathtaking winery located on the charming island of Lipari, off the coast of Sicily. The winery is perched on a steep hillside overlooking the stunning Mediterranean Sea. The island's unique terroir, characterized by volcanic soil and a mild climate, lends itself to producing exquisite wines.
Tenuta di Castellaro boasts a wine portfolio that captures the essence of the island's local grapes. Among these wines are the aromatic Malvasia delle Lipari and the bold Nero Ossidiana varieties. There's also a delectable white wine, Bianco Pomice, aged in oak barrels.
The winery is committed to sustainable farming practices, utilizing natural methods to cultivate vineyards and craft exceptional wines. With its stunning views and unforgettable wines, Tenuta di Castellaro is a must-visit destination for any wine enthusiast visiting Sicily.
Location: Via Caolino, s/n, 98055 Lipari ME, Italy
Book Here
Tasca d'Almerita (Sclafani Bagni)
Nestled in the heart of Sicily, this iconic winery boasts over two centuries of winemaking tradition and innovation, producing some of the region's most exceptional wines.
From the renowned Regaleali Bianco and Rosso varieties to the complex Chardonnay and Syrah blends, every bottle is a testament to the winery's unwavering commitment to quality and sustainability.
Experience the magic of Tasca d'Almerita for yourself as you take a guided tour of the beautiful estate and learn about the winemaking process from the experts. Savor the exquisite flavors of Sicily with a wine tasting showcasing the region's unique terroir and rich heritage.
Location: Contrada Regaleali, 90020 Sclafani bagni PA, Italy
Book Here
Feudo Montoni (Castiglione di Sicilia)
Feudo Montoni is a picturesque organic winery nestled in the stunning hills of Castiglione di Sicilia at the foothills of Mount Etna. This family-run winery is committed not only to producing exceptional organic wines but also to preserving the unique biodiversity of the region.
The winery offers the chance to immerse yourself in winemaking with guided tours and tastings. They can learn about the unique terroir and winemaking techniques that make Feudo Montoni's wines special.
The winery's dedication to sustainability and organic practices has earned them numerous international awards and accolades, making it a must-visit destination for wine lovers and environmentally conscious travelers.
Cusumano (Partinico)
Cusumano is a third-generation, family-owned winery in the charming town of Partinico in western Sicily. The winery is known for producing exceptional wines, including the popular Nero d'Avola and Insolia varieties.
At Cusumano, sustainable viticulture and winemaking practices are top priorities, focusing on environmentally-friendly methods and modern technology. The winery's commitment to quality has resulted in numerous accolades and awards, cementing its reputation as one of the top wineries in Sicily.
Tips for Traveling in Sicily
Rent a car or hire a driver to explore the island, as public transportation can be unreliable and limited in some areas.
Be prepared for hot and humid weather in the summer months, and plan accordingly by packing light, breathable clothing and plenty of sunscreen.
Immerse yourself in the local culture by trying the delicious Sicilian cuisine, which includes fresh seafood, pastries, and pasta dishes.
Don't miss out on visiting some of the island's most famous attractions, such as the ancient Greek temples at Agrigento, the picturesque fishing village of Cefalù, and the stunning beaches of Taormina.
Before You Go
Sicily is a wine lover's paradise, with many diverse and delicious wines. Whether you're a seasoned wine enthusiast or simply looking to explore the island's rich culture and stunning scenery, visiting one of Sicily's best wineries is a must.
If you're heading to Sicily, you might also be interested our other helpful guides: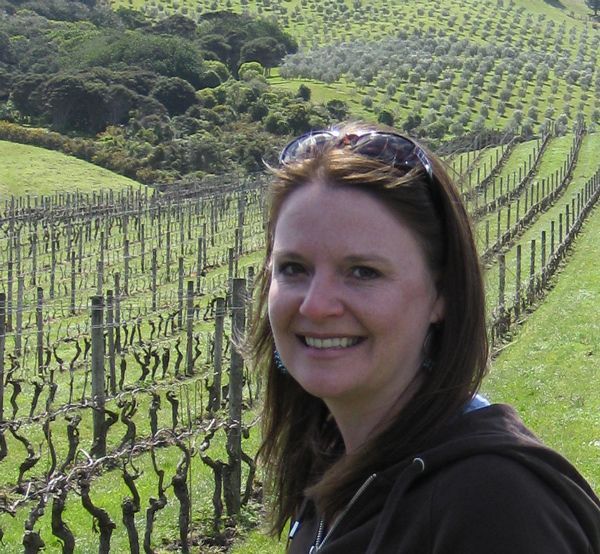 Laura Lynch, creator and writer of Savored Journeys, is an avid world traveler, certified wine expert, and international food specialist. She has written about travel and food for over 20 years and has visited over 75 countries.