Planning to visit the wineries in the Tokaj wine region of Hungary? We know just how difficult it is to put together a wine tasting trip to this area. Although it's one of the most well-known wine regions in Hungary, there isn't a lot of information available for those wishing to visit.
We spent a lot of time putting together our own trip, vetting the wineries we chose to visit, and finding transportation. We're happy to pass this information along to you, so you can plan a one-day winery itinerary that we know you'll thoroughly enjoy.
Tokaj is a World Heritage Sites and famous for its sweet white dessert wine, Tokaji Aszú. The area has also started making more dry white wines to fill the void for wine lovers who aren't so keen on sweet wines.
While you can taste Tokaj wines in Budapest, the best way to experience the Tokaj wine region for yourself is to check out a few of the must-visit wineries in Tokaj.
There are actually quite a few wineries in Tokaj that you can visit in both the towns of Tokaj and Tarcal and in between. The problem with the planning is only that the websites aren't as up to date with helpful information as we'd like. Don't let that stop you. A quick email to most of the wineries in the area can secure you a tasting appointment.
About the Tokaj Wine Region
Tokaj, the oldest of Hungary's wine regions and a Unesco World Heritage Site, is located in the Northeastern part of Hungary. It's rated one of the best wines in the world thanks to its Tokaji Aszú, a sweet white wine made from grapes that have been infected with botrytis bunch rot.
The two rivers in this region, the Bodrog and the Tisza, create a micro-climate that is great for growing Furmint grapes. These grapes are used to make both dry and sweet wines. With high levels of moisture and plenty of sunshine, this region has just the right climate for noble rot.
On a good year, the noble rot affects enough grapes to make plentiful Aszú wines. Each bunch – sometimes even each individual grape – is harvest as it becomes ready, making this a very tedious labor of love.
Aszú wines can be made with a mix of noble rot and standard grape must. They are required to have at least 18 months of oak aging. The sweetness level is determined by the amount of sugar content in the wine. In the past there were 5 levels (called Puttonyons), from 3-6 and AszuEszencia. However, levels 3 and 4 have been discontinued.
A level 5 Puttonyons has a minimum of 120 grams to sugar per liter, going up to 180+ grams in the sweetest wine, the Eszencia.
Tokaj Wine Tasting Itinerary
Here's the good news! We've done a lot of the work for you and we offer up this list of the wineries where we found some really great Tokaj wine!
This is no where near a comprehensive list, but if you're doing your own planning, it's a great place to start. Remember that you must book a wine tasting tour at least 2 days in advance (more is better). Most wineries have English speakers to help you with the wine tasting.
A wine tour and tasting at a winery ranges in price from 1.500-8,000 Ft ($4-30) and include a tasting of 2-6 generous pours of wine. You can choose the wines you want included for the most part – so they include dry and sweet, or just sweet.
One-Day Itinerary
You can easily visit four-five wineries in a day, plus lunch, if you want to. This is the itinerary that we followed and it worked out perfectly – timing wise.
11am – Dereszla Pince Bodrogkisfalud village
12:30 – Lunch at LaBor Bistro
1:30pm – Hímesudvar
3pm – Erzsebet Pince
4:30 – Szedmak
6pm – Grof Degenfeld Winery
Two-Day Itinerary
However, you can much more reasonably split this into two days of tasting. In that case, I would suggest this itinerary:
11am – Dereszla Pince Bodrogkisfalud village
1:00 – Lunch at LaBor Bistro
2:30pm – Hímesudvar
4pm – Erzsebet Pince
Day Two
11:30 – Szedmak
Lunch
3pm – Holdvölgy Experience
6pm – Grof Degenfeld Winery
NOTE ABOUT DRIVING: Hungary has a zero-tolerance drink driving law. That means you can't even sip and spit. To make sure you're traveling responsibly between wineries, choose a designated driver, or better yet – hire a driver.
We hired a driver through the Tokaj Tourismus website. Here's their website for more information. They can set up the whole day for you, even making the appointments. We gave them our schedule (above) and they took care of the rest for us.
It ended up being around $150 for the two of us for a full day tour, including the wine tastings. (E-mail: tokaj@tourinform.hu). Highly recommend going this route. The driver was great and helpful. And best of all, we didn't have to worry about having a designated driver.
Keep reading below the itinerary for more information on how to get to the Tokaj wine region and where to stay while you're there.
PRO TIP:
If you don't want to plan out your own wine tasting tour in Tokaj, you can leave it up to the pros and book a pre-arranged tour.
⇒ Want to make it easy? Book a full-day wine tour to Tokaj from Budapest with Taste Hungary – BOOK HERE
6 Must-Visit Wineries in Tokaj
Dereszla Pince
For the quality of the wine alone, you must visit Dereszla Winery. The winery's home is a 600-year-old historic cellar that was rebuilt in 2007 to house the wine. A visit to the winery can include a tour of underground cellar that is more than 1 kilometer long, with five levels that extend underneath the vineyards. After the tour, you can choose to try 3, 4, 6 or 8 wines that can be chosen for you, or arranged according to your tastes.
We immediately fell in love with the Tokaji Dry that is made up of four of the main grape varietals of Tokaj: Furmint's, Muskotály's, Kabar, and Hárslevelű. We also love their Dorombor line – the labels are adorable. Finally, their Aszú is absolutely worth the trip alone.
If you're looking for other experiences, they also offer a wine tasting master class or you can join in the harvest with them!
The Dereszla group also owns the Henye winery and wine bar and 5-room boutique hotel, which is a great place to stay while in the Tokaj area.
Website: http://www.dereszla.com/
Location: Bodrogkeresztúr, Felső u. 2
Phone: +36 30 456 4717
Hímesudvar
We always make a point to visit small, family-owned wineries during a tour. Himesudvar is one of those. The winery has been run by the family for over 30 years. They have 3 hectares and produce around 10,000 bottles per year. The building where they operate was built in the 16th century as a hunting lodge for the King of Hungary.
The winery is open from 10am-6pm daily and you can stop in without an appointment to have a glass of wine. For their mini or classic wine tasting, you do need an appointment. During a visit to Himesudvar, you can take a peek into the underground cellar, and try the wines, either inside or outside on their lovely lawn. The mini tasting includes 5 wines and takes 1 hour, while the classic includes 6 wines and takes about 1.5 hours. The winery is walking distance from the town center.
Website: https://www.himesudvar.hu/english.html
Address: Tokaj, Bem út 2.
Phone: +36 47 352 416
Erzsebet Pince
Located in a historic cellar that was dug in the 1600s and used to store wine for nobles, this winery was founded by Erzsébet Prácser, one of the first female winemakers in Tokaj. The Prácser family possesses a vast amount of wine knowledge, with both a Master of Wine and Master Sommelier, so you can be sure you're trying some of the finest wines in Tokaj when you visit here.
The winery produces around 12,000 bottles a year that includes about 10 different wines, from dry to sweet. The dry Furmint is one of my favorites from Tokaj. It's a great representation of what the volcanic soil and Hungarian oak add to the wine. Also be sure to try the Zafír dűlő, a blend of Furmint and Hárslevelű from their Zafir Premier Cru vineyard.
During a visit, you'll get a chance to see the cellars and taste the wines in the cellar tasting room. They have an option to try 6 wines, from dry to sweet, or to try the full portfolio.
Email for an appointment:contact@erzsebetpince.hu
Website: https://www.erzsebetpince.hu/hu/latogasson-el-hozzank
Address: Tokaj, Bem József u. 16
Phone: +36 20 802 0137
Szedmak
You definitely don't want to miss a chance to visit Szedmak Winery. First of all – how cute is that building? Secondly, the hospitality is one of the best in the region. They truly make you feel welcome from the second you arrive. I also have to note that this was the only winery we went to in Tokaj that had a winery dog – so extra points for that.
Szekmak is also a family-run winery, and it's a very small operation – a husband and wife team. While it's surely been a difficult labor of love building their winery business, they make it look effortless. You can feel their love for what they do in the glass and in the experience.
A visit to the winery can include a trip down into the cellar that was dug down under the house. It feels a bit like descending into another world. The grape varietals they focus on are Furmint, Hárslevelű, Yellow Muscat, Kabar, Zeta, Zengo, and Aszu. Depending on your preferences, you can choose from 3-7 tastings of the wines you're interested in.
We wanted to leave with a few cases, but luggage restrictions made us choose our favorite bottle, which was the Hárslevelű. Definitely try the Aszu as well while you're there.
Contact for an appointment: info@szedmak.hu
Website: https://szedmak.hu/en/
Address: Tarcal, Keresztúri u. 55
Phone: +36 30 943 7395
Holdvölgy Experience
We weren't able to visit this winery, but they offer a very unique experience that we wanted to share with you.
Holdvölgy is a unique winery complex in Mád with a historic cellar system that's almost 2 km in length, with 109 branches, on 3 levels. You'll be able to have a very unique wine tasting in this cellar labyrinth.
Holdvölgy's story started as a heart-felt gesture: a birthday gift of a vineyard parcel that has since developed into one of the highest quality wineries in the Tokaj region. They ensure quality through a deep understanding of the varying terroirs, as well as through a careful parcel selection, from their 28 hectars estate, owning some of the best vineyards of the entire historic Tokaj wine region.
Visitors of the estate can participate in an adventurous wine tasting tour comprising a treasure hunt. With a map in hand searching for wine bottles hidden among the barrels all around the cellar.
Book the Holdvölgy Experience here.
Website: http://pince.holdvolgy.com/
Address: 3909 MÁD, ÁRPÁD U. 13.
Phone: +36 70 391 46 43
Grof Degenfeld Winery
We recommend staying overnight at the Castle Grof Degenfeld Hotel, which is why we saved this winery for last. They offer a regular tasting and tour at 7pm, though you should always make a reservation to hold your spot. If you're staying at the hotel, you can take an hour to relax before heading down to the wine tasting. If you aren't staying, you can make a wine tasting appointment separately.
The winery is owned by the Count Degenfeld family and is much larger than the other wineries we visited on this tour. They have 35 hectares or vineyards, which have been certified organic since 2009. They cultivate all six varietals that are officially approved for use in Tokaj wines: Furmint, Hárslevelű, Yellow Muscat, Kövérszőlő, Zéta and Kabar.
During a tour, you'll see the wine making facility and cellar, then finish with a 5- or 7-wine tasting in the cellar. We highly recommend following your tasting with a reservation at their gastronomic restaurant.
Contact for an appointment: degenfeld@degenfeld.hu
Website: https://www.grofdegenfeld.com/en/winery
Address: Tarcal, Terézia kert 9
Phone: +36 47 580 405
Lunch at La Bor Restaurant
We love a good wine lunch. It's a great chance to sit down and try some of the wines we're learning about on our tour and pair them with food. La Bor Bistro is located right in the center of the lovely little town of Tokaj. You can park your car across the street for free and even sit out on the patio (if the weather cooperates).
La Bor works with seasonal, local ingredients so the menu changes frequently. The dishes are a Hungarian fusion – often with an Italian flair. The staff will be happy to help you find a great local wine to pair with what you're eating.
Website: https://laborbistro.hu/
Address: Tokaj, Bethlen Gábor út 1
Phone: +36 70 883 8888
» SIDE NOTE: If you're looking for more traditional Hungarian dishes, try Bacchus Restaurant, which is also located in the main square, near La Bor.
» SIDE NOTE #2: La Bor also has a few hotel rooms available – a great choice if you want to stay in Tokaj.
How to Get To Tokaj
Tokaj is located in the north eastern part of Hungary, about 2.5 hours east of Budapest. It's best to fly into Budapest, as it is a major international airport with a lot of connections. From there, it's easy to get to Tokaj via car. The roads are great. It's easy driving. Roads are very well maintained and sign-posted and there's not a ton of traffic or small narrow roads. Of course, you'll have to designate a driver who won't be drinking.
You can also reach Tokaj by train from Budapest Keleti-Railway Station. There's just one transfer and it takes about 3:30.
Where to Stay in Tokaj
The region isn't terribly large. You can get from Tarcal to Tokaj (the two main cities) in about 10 minutes driving. For this reason, we don't think it's necessary to stay right in Tokaj. The countryside is much more attractive and there are great options to be right among the vines.
→ Our top recommendation is Grof Degenfeld Castle Hotel. It's surrounded by vineyards. The building is quite impressive, as are the rooms, but it's not overly expensive. They call themselves a gastronomic hotel – and that includes a great restaurant, bar, winery, and plenty of experiences and activities.
→ If you'd rather stay in the town of Tokaj, so you can walk to the wine cellars instead of having to drive, then we recommend staying in a room at LaBor Kvartély. The rooms are small but very nice, and kept to a high-standard. Breakfast is included.
CONCLUSION
Tokaj is definitely a wine region worth visiting. Between trying the exciting dry Furmint wines and indulging on the sweet Aszu wines, you'll feel completely spoiled. The wineries are all very welcoming and fun to visit. Have you been there? What are your favorite winery in the Tokaj wine region?
Like this post? Why not save it to Pinterest?
FOLLOW US on Pinterest, Instagram, Facebook for more great travel inspiration and tips.
Quick. Check these necessities off your prep list!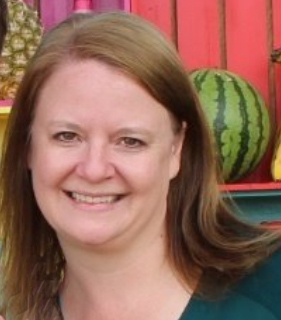 Laura Lynch, creator and writer of Savored Journeys, is an avid world traveler, certified wine expert, and international food specialist. She has written about travel and food for over 20 years and has visited over 75 countries. Her work has been published in numerous guidebooks, websites, and magazines.