Yellowstone National Park, located mostly in Wyoming with parts in Montana and Idaho, is one of the most visited national parks in the United States and contains well-known sights like the Old Faithful geyser and geologic wonders.
Yellowstone National Park is an incredible place to visit and explore, especially for wildlife lovers and families. The best way to experience the park is to stay nearby in a hotel or campground and spend a number of days – ideally 3-4 days – exploring the terrain and watching for animals.
This 3-day Yellowstone National Park itinerary will help you plan your own trip to the park without spending unnecessary time researching what to see and do in this vast national park.
» Looking for more travel inspiration in the United States? See our U.S. Summer Vacation Ideas and 12 U.S. National Parks to Visit. Here are a few more fabulous U.S. Cities to visit.
Brief Overview of Yellowstone National Park
Yellowstone was made a national park in March 1872. It's main draw is the wildlife that calls the park home. It's not unheard of to see bears, wolves, bison, elk and antelope, among dozens of other species. Also its geothermal activity. It's centered on top of the largest super volcano on the continent called the Yellowstone Caldera, still an active volcano, surrounded by mountain ranges on all four sides.
Yellowstone National park is thought to be one of the few remaining intact ecosystems other than in the state of Alaska. The land is virtually untouched by commercialization, which is what makes it the perfect habitat for the animals.
Within Yellowstone, there are five entrance stations, ten visitor centers, eight developed areas with lodges, and many restaurants and stores, not to mention campgrounds and hiking trails.
When is the Best Time to Visit Yellowstone
The best time to visit Yellowstone in late spring- April to May- or early fall – September to October. In these months the weather is mild. It's not blazing hot as it is in the summer, or freezing and snowy like it is in the winter.
Also, avoiding the summer months is advantageous to avoid large crowds. Many people will be travelling during summer vacation with their kids, so it's better to go slightly before or after summer to skip the large groups of people.
Please check the current conditions, operating seasons and hours, road conditions, and lodging and eating options to help plan your visit.
How Many Days Do You Need?
To enjoy Yellowstone you really only need one day. Just a step inside the park is truly enough to enjoy it.There are plenty of things to see in a limited amount of time, you really don't need long.
But to get the full experience, three to four days is best. That way, you'll have time to see everything and have a bit of relaxation. This will also give you time to explore the park fully, and not skip any beautiful attractions.
With more time, you can take time to look for animals and appreciate the gorgeous views.
Click for a larger map of the area.
Entrance Fees
Yellowstone National Park site-specific digital passes are available for purchase on Recreation.gov before you arrive, whether you plan one trip or a number of trips. You can download your digital pass immediately on your phone or tablet. You will also receive your pass via email as a PDF and can print it out when you arrive.
Learn more about your pass options, find the right Yellowstone National Park pass for you, and buy your pass online.
Visitors entering Yellowstone's South Entrance will be traveling through Grand Teton National Park first; separate entrance fees are charged.
Seven-day Passes
Good for entry into Yellowstone National Park for seven days from the date of purchase.
Private, non-commercial vehicle: $35
Motorcycle or snowmobile: $30
Individual (by foot, bicycle, ski, etc.): $20/person
Annual Pass
Annual pass providing free entrance into Yellowstone National Park for one year (valid through the month of purchase). On a snowmobile, this pass admits the signer(s). When traveling by snowcoach or shuttle, this pass admits a signer and up to three additional persons (16 and older) for a total of four people.
Yellowstone National Park Annual Pass: $70.00
Park Entrances
There are five different entrances into Yellowstone National Park, and each have their advantages depending on where you're going from the entrance. The five entrances are the North Entrance, Northeast Entrance, East Entrance, South Entrance and West Entrance.
The North Entrance is the only year-round entrance, so it's open even during off seasons. To get to the North Entrance, travel to the park via US 89. This is a popular entrance for anyone coming to the park from the Pacific Northwest. The North Entrance will take you to Mammoth Hot Springs, one of the must see attractions of the park. From Mammoth Hot Springs, you can travel to Lamar Valley.
The Northeast Entrance goes directly to Lamar Valley, and is the best way to experience the valley. This entrance is closed during the winter due to heavy snow. It's a good path to use when travelling from northeast Montana. The closest towns to the entrance are Cooke City and Silver Gate, but before then is Beartooth Pass. This section of highway gives a great overlook onto the park, and has beautiful views.
The East Entrance leads straight to Yellowstone Lake, a massive body of beautiful blue waters. To the north of the lake is also the Grand Canyon of Yellowstone, which is a must visit destination for sightseers. Using the East Entrance will take you through the town of Cody, Wyoming, which was founded by Buffalo Bill himself.
The South Entrance, which runs up from Jackson, Wyoming, will take you to two different national parks. You can stop by the Grand Tetons National Park using this entrance, as well as go into Yellowstone. This road is the easiest entrance to access, and will take you into the heart of the park where many geothermal wonders can be visited.
Finally, the West Entrance is the last entrance into Yellowstone. This will take you into geyser paradise, and is a great entrance if you're most interested in the geysers. This route uses US 20, and passes through the bustling town of West Yellowstone, which is a great stop for food and shopping. The West Entrance is generally the busiest entrance, due to the large number of visitors coming to see the geysers specifically.
Top Things to Do & See in Yellowstone
There are a few things inside Yellowstone National Park that cannot be missed. If you only have a day or two in the park, these are the things that you have to take the time to see.
»Check out these 10 Top Things to See in Yellowstone National Park for more park information.
Old Faithful Geyser
Old Faithful is probably the most famous geyser in the world, and it's a large part of what draws people to Yellowstone. This geyser erupts every hour to two hours, this predictable eruption cycle is how it was named Old Faithful.
This is the most popular attraction inside the park, so if you're visiting midday you can expect a crowd. Check the eruption times online on the National Parks Service's geyser activity schedule, and make sure to show up to the geyser 15-30 minutes before the eruption to get a good view.
Mammoth Hot Springs
Mammoth Hot Springs, located near the park's North Entrance, is a giant terrace hot spring that spans miles. Winding paths of boardwalks and bridges will take you through this wondrous and colorful landscape.
The Mammoth Hot Springs is actually made of a hydrothermal feature called a travertine terrace. This is created when hot water filters up through limestone carrying travertine, then when it reaches the surface carbon dioxide leaves the mixture and the substance cools into a layer of rock. The colorful strips that can be found on the terraces of these hot springs are thermophiles or heat-loving organisms.
Upper Geyser Basin
The Upper Geyser Basin is the geyser basin that contains Old Faithful. This is also the densest population of geysers in the world. There are over 1,000 documented features in this basin alone.
This geyser basin includes the Old Faithful Group, Geyser Hill Group, and the Lion Group. All three of these are beautiful loops of boardwalk to move along and see all the different types of geysers the park has to offer.
Midway Geyser Basin
This geyser group is less densely populated with attractions than the Upper Geyser Basin, but is still worth a visit. Located inside this group is the gorgeous Grand Prismatic Spring, a large colorful hot spring with dazzling blue waters. Thermophiles in the area create colorful channels lined by yellow and orange bacterial mats.
Another geyser in the group is the Excelsior Geyser, a steaming crater containing a vibrant blue pool. Excelsior Geyser did not always look so calm, as it used to be the largest geyser on the planet, before erupting violently and settling into the steaming, boiling pool it is today.
Grand Prismatic Spring
The Grand Prismatic Spring is located in the Midway Geyser Basin. It's a large hot spring that garners its name from the rings of brilliant colors that it boasts.
This is a huge oval pool 370 feet across and 120 feet deep that is surrounded by unusually colorful bands of algae and travertine terraces – the same formations seen on Mammoth Hot Springs. From an aerial view, this pool looks like a giant blue star due to it's irregularly shaped borders.
The pool steams and bubbles up, forming streams of hot mist that blow in the breeze and sometimes obscure the pool from view. Regardless of this, it adds to the mysterious allure of the spring itself. A half mile boardwalk trail runs part way around the spring, and will also take visitors to the rest of the Midway Geyser Basin's attractions.
Lamar Valley & Hayden Valley
Lamar Valley, which lies along the Lamar River in the northeast corner of the park, is known as America's Serengeti due to its easy-to-spot populations of large animals.
With any luck, you'll be able to see the Junction Butte and Lamar Canyon wolf packs, herds of bison, grizzly bears, bald eagles, and deer, among others. As this is the prime place to spot animals, there are many pullouts along the road, so keep your eyes peeled and pull over if you see any active wildlife.
Hayden Valley is known as bison central. There are often large herds of them milling about. It's also a good place to spot coyotes, waterfowl, grizzly bears, and wolves.
Hike the Mary Mountain Trail (it's 21 miles from the Hayden Valley to the Madison area) for a chance to see animals in the wilderness.
Grand Canyon of the Yellowstone
The Grand Canyon of the Yellowstone is a large canyon that follows the Yellowstone River downstream from Yellowstone Falls in Yellowstone National Park in Wyoming. This canyon is about 24 miles long and up to 1,200 ft deep. While it's not as impressive as the Grand Canyon National Park in Nevada, it's got some really stunning features to see.
The Upper and Lower Falls of the Yellowstone River are two of those magnificent features. Along the rims and partway down into the canyon are a number of trails and walks, like Uncle Tom's Point Trail, that you can take to see these stunning natural and hydrothermal features.
If you don't want to walk it, you can drive along the North Rim and South Rim Drives. One of the most popular viewpoints is Artist's Point and from there you can walk to Point Sublime (3 miles roundtrip).
Norris Geyser Basin
Norris Geyser Basin is the hottest, oldest, and most dynamic of Yellowstone's thermal areas. The features in the basin change daily, with frequent disturbances from seismic activity and water fluctuations. The vast majority of the waters at Norris are acidic, including acid geysers which are very rare.
Steamboat Geyser, the tallest geyser in the world at 300–400 feet, and Echinus Geyser are the most popular features.
Artists Paint Pots
Gibbon Geyser Basin is where you'll find the Artist's Paint Pots, one of several collections of thermal features in the basin. Although this basin is the same size as Norris basin, it's not as popular and is less mentioned, except for this unique feature that resembles the pots of paint on an artists board.
Artist's Paint Pots is a group of over 50 springs, geysers, vents and mud pots in varying shades of blue, grey and brown, with a range of different textures.
Artists' Paintpots Trail is located on the west side of Yellowstone National Park, 3.7 miles south of Norris Geyser Basin (home to the tallest geyser in the world). On the 1.1 miles of the loop you pass mudpots, hot springs, and mesmerizing milky blue pools in this hydrothermal area.
Preparing Your Yellowstone Itinerary
While at Yellowstone, be sure to leave time for travelling. The park spans over 3,000 miles of wilderness, so depending on your schedule there can be a good amount of driving involved. The top speed at all times inside the park is 45 mph due to the high amount of wildlife that is killed each year in driving accidents. Pay attention to wildlife around you, and make sure that you don't disrupt the natural order while inside the park.
Let there be leeway in your schedule when driving. Even estimated driving times can be thrown off if wildlife is in the road. This isn't a bad thing, as many times you'll be able to see the animals you've been hoping to spot – whether that's bears, bison, moose, etc. – but it will stop traffic and can make travel times unpredictable.
How to Spend 1-5 Days in Yellowstone National Park
A great way to start a Yellowstone adventure is with its famous geysers, hotsprings, and paint pots. These geothermal wonders are gorgeous, and unique to the area, so it's always top on the list.
Below is an itinerary plan for 1 to 5 days in the park. If you only have one day to spend, you can hit up only the main stops that you really want to see, but do keep in mind the distances between sights. It won't be possible to make it to everything in one day.
Day 1 – Geysers
Norris Geyser Basin
Gibbon Geyser Basin & Artists Paint Pots Trail
Midway Geyser Basin and the Grand Prismatic Springs
Old Faithful – it erupts every 35 to 120 minutes
Dinner at the Old Faithful Inn (must make reservations well in advance)
Day 2 – The Grand Canyon of Yellowstone
Lamar Valley – go as early as possible to get the best view of wildlife with fewer crowds
Mammoth Hot Spring Terraces
Hayden Valley – take the scenic drive that traverses Grand Loop Road south between Canyon Village and Yellowstone Lake.
Since you'll be spending a lot of time on roads that could be congested with animals and stopped traffic, plan to spend the entire day on these 3 activities. Get out early to avoid crowds and plan to be out of Hayden Valley by dusk, for safety.
Day 3 – The Grand Canyon of Yellowstone
Spend the day exploring the Grand Canyon of Yellowstone.

North Rim Drive – This one-way road takes you to four accessible views of the canyon.
South Rim Drive – Leads you to views of Upper Falls at Uncle Tom's Point and of Lower Falls and the canyon at Artist Point.
Hike from Artist Point to Point Sublime (3 miles round trip)
Hike the Uncle Tom Point Trail – the newer trail has 328 steps and goes 3/4 of the way down the side of the canyon to a viewing platform downriver from Lower Falls.
Day 4 – More Geysers
Explore the Upper Geyser Basin Area
Old Faithful Geyser, Riverside Geyser, Castle Geyser, Daisy Geyser, Grand Geyser, Geyser Hill, Morning Glory, Biscuit Basin and Black Sand Basin
Most of these geysers are within easy walking distance of each other. You can start at the Old Faithful visitor center and walk the boardwalks to visit most of them. Then get off the beaten path to seek out the other.
The trails are easy to navigate and are mostly accessible and easy to walk for everyone. You should plan to spend most of the day on this activity.
Day 5 – Water Activities
You might not think of Yellowstone as a water sports destination, but there are actually quite a few water activities to do in and around Yellowstone. So we suggest you take at least one day and participate in some of these things.
Rafting – Class III-IV rapids on the Gallatin, Yellowstone, Green, and Snake rivers.
Inner tubing
Soaking in hot springs
Taking a boat cruise
Kayaking on Yellowstone Lake
Swimming in the rivers and pools
Yellowstone Safety Precautions
If you do encounter wildlife on the road, do not leave your car. For the safety of the animals, and for your own safety you should stay in your vehicle and take pictures out of closed windows- regardless of what other people around you might be doing.
While hiking in Yellowstone, make sure that you're wearing proper hiking shoes. Carry bear spray with you just in case. It is not safe to hike without bear spray. If you encounter any wildlife in the area, slowly backtrack down the trail.
The many hydrothermal wonders inside the park look beautiful, and some are tempted to take a soak, leave the trails/boardwalks or touch the waters. There are several reasons this is not a good idea.
First off, it's illegal. You'd also be disturbing an ecosystem that the entire nation has been trying to preserve for so many decades. The microbial life inside many of the park's features are fragile, and can be completely decimated in mere minutes.
The water also may be scorching hot, or in some cases very acidic, and can cause bodily harm. To avoid burning or otherwise hurting yourself keep your hands away from the waters. Please be responsible while in the park, and follow safety guidelines laid out by park rangers and signs.
Where to Stay in and Near Yellowstone National Park
For campground and lodging reservations, it's best to plan ahead. You can contact the Yellowstone National Park Lodges to inquire about availability. Reservations aren't necessary to enter the park, but staying overnight in the lodges and campgrounds does. These areas tend to fill up months in advance, so this should be number one in priority of planning your trip.
There are several campgrounds inside the park, ranging from tent camping to RV camping. One of the biggest campgrounds RV is Fishing Bridge, it's located close to Yellowstone Lake. The RV camping in Yellowstone has specific requirements involving the length of the RVs or camp trailers, so make sure to take measurements and check with your campground to make sure that your RV will fit.
The best tent campground is the Bridge Bay Campground. It's only open during the summer months, so if you're planning to stay during the fall, spring, or winter this won't work for you. It has large spaces, allows for fire pits, and has staff available 24/7 to help out around the camp. This campground is by reservation only, so don't expect to walk in without a reservation.
If camping isn't your style, there's lots of hotels in the area. Staying at the Yellowstone Lodge in West Yellowstone, Montana, is a great way to minimize driving times while staying in comfort. The lodge is mere blocks from the West Entrance, and will allow for easy commutes into the park.
Lake Yellowstone Hotel, and the Canyon Lodge and Cabins are both wonderful hotels located inside of Yellowstone National Park. This can make your stay easier, especially if you're visiting during off-seasons when the majority of campgrounds in the park are closed off. There are many other hotels throughout the park, each with advantages depending on which entrance of the park you're using and what places you want to visit during your stay.
Like this post? Why not save it to Pinterest?
FOLLOW US on Pinterest, Instagram, Facebook for more great travel inspiration and tips.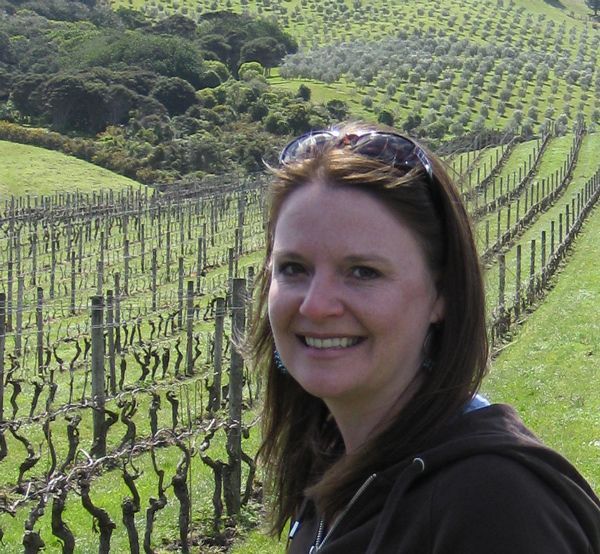 Laura Lynch, creator and writer of Savored Journeys, is an avid world traveler, certified wine expert, and international food specialist. She has written about travel and food for over 20 years and has visited over 75 countries.