Embarking on your first wine tour can be an exciting and memorable experience, especially if you have a passion for wine and its rich history. Whether you plan to visit a local winery or make a trip to a world-renowned wine region, like Bordeaux or Tuscany, it's essential to know what to expect to make the most of your experience.
From the moment you step foot on the vineyard property to the time you raise your glass for the first tasting, a wine tour offers a unique journey through the art of winemaking.
During a wine tour, you'll not only have the opportunity to taste a variety of wines but also learn about the wine-making process from start to finish. This includes understanding how the grapes are harvested, the fermentation process, and even the steps to age and bottle the wine.
If you're lucky enough to be there during harvest, you might even get to see some of the harvesting and destemming on your visit. For me, this is the most special time to visit a winery. There's nothing like seeing all those grapes piled up, and smelling the aroma of freshly picked fruit.
A well-planned wine tour can provide a great platform to connect with winemakers, discover new wines, and immerse yourself in the beauty of the vineyards.
As a first-time wine tour participant, it helps to prepare and familiarize yourself with some tips and know exactly what you're getting into so there are no surprises.
From choosing the right attire to understanding basic tasting etiquette, being well-versed in these aspects will help enhance your overall experience and ensure that you have a fantastic time exploring the world of wine.
For more great wine regions, see our Discover Wine series, which focuses on regions of the world you can visit for wine tasting.
Choosing the Right Wine Tour
Types of Wine Tours
There are various types of wine tours available, depending on your interests and preferences. Most wine tours are put together by a company and are arranged so that you will visit producers they have a relationship with. They will include 2-3 stops at wineries for a tour and tasting.
Others are centered around learning wine tasting techniques or exploring a particular wine region. These are often more specialized tours through companies that are designed to teach you more about wine.
And there are others that have no focus other than to get you to the winery and back. What you get out of the experience will be entirely up to you.
Wine Regions
Wine production takes place in many regions all over the world. You might choose to visit a popular wine region like Bordeaux in France, Tuscany in Italy, Napa Valley in California, and Hunter Valley in Australia.
Each region has a distinct winemaking tradition and offers unique experiences. You can base where you visit on what type of wine you like or drink most, or maybe you want to try somewhere you're less familiar with.
We've been to nearly all of the major wine regions around the world and have loved every one of the experiences we've had. You really can't go wrong. Just choose somewhere that fascinates you.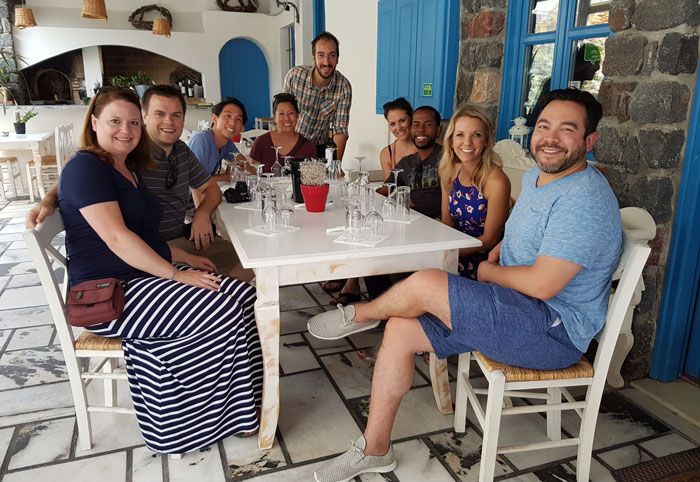 Group vs. Private Tours
When selecting a wine tour, you'll have to decide if you prefer a group or private tour. Private tours are usually more expensive but provide a more intimate and personalized experience.
On the other hand, group tours are less expensive and offer opportunities to meet other wine enthusiasts, but you'll also have to go along with the crowd.
Consider your budget and preferences when choosing between these two options. We like to find a great company that operates in the area, like Wine Tours Hunter Valley, and see what they offer. You can typically trust all the great ratings these companies have to know that you'll be in good hands.
Preparation and Planning
Meticulous planning is essential for a successful first wine tour experience. Consider these necessary steps as you plan your journey.
What to Wear
Dress comfortably and appropriately for the weather and the occasion. Many wineries have a relaxed atmosphere, so dressing casually is acceptable, within reason.
Opt for layers, because you might find yourself standing in a sun-drenched vineyard and the next minute in an underground cellar.
What to Bring
A few essential items can enhance your wine tour experience:
Notepad and pen for taking notes about the wines you taste
Camera or smartphone for capturing labels of the wines you like
A reusable water bottle to stay hydrated
Snacks to soak up any excess you sipped
A wine carrier or tote to bring home purchased bottles
Transportation
How you're going to get around to the wineries is one of the top concerns, because you have to be very careful not to drink and drive. There are a few options to consider:
Join a guided group tour with an established company that provides transportation.
Hire a driver for the day.
Choose a designated driver from your group who won't be wine tasting.
Use ride-share services like Uber or Lyft to travel between tasting venues, however this can be very difficult to do in many wine regions.
Sip and spit. It's still possible to get a good wine tasting experience even if you're spitting out the wine. This is something we do often. There are spittoons available always. If you don't see one, ask for it.
When planning your winery visits, allow enough time for travel, wine tasting, and breaks for meals or snacks. It's a good idea to limit your itinerary to around three to four wineries per day, as this will give you enough time to enjoy each location without rushing.
The Wine Tasting Experience
Tasting Techniques
During your first wine tour, you'll have the opportunity to learn various wine tasting techniques. It starts with visual examination, where you'll check the color and clarity of the wine.
Then, you'll swirl the glass to release the aroma and take a deep sniff to identify its distinct scent. Then you can taste the wine, swish it around in your mouth and suck in some air to aerate the wine in your mouth.
While sampling, consider the wine's sweetness, acidity, tannins, and overall balance. Even if you don't want to get technical about it. Think about whether you like this wine or not. Is it pleasing to your palate? In the end, that's all that really matters in wine tasting.
Wine Pairings and Food Options
Another aspect of the wine tasting experience is discovering the perfect pairings. It's fun to see how different wines complement various foods.
Choosing the right food can elevate your wine tasting experience and help you better appreciate the nuances in flavor.
Many wineries offer food pairing suggestions or even full meals featuring locally sourced ingredients to showcase their wines in the best light. If you have this opportunity at a winery you visit, definitely go for it! These have been some of the best experiences we've had. Tasting the wine with food really elevates it.
Etiquette and Tips
While you're just there to have a good time and learn a bit about wine, there are some basic etiquette and tips to make the most out of your experience.
Take your time and enjoy it. Sip don't gulp.
Hold your glass by the stem to avoid warming the wine.
It is okay to spit the wine out after tasting if you don't want to drink it. It's okay to ask for a pour bucket if you don't see one.
Ask questions and take notes.
Don't feel obligated to buy the wine, whether you enjoyed it or not.
Don't ask for ice to add to your wine.
Vineyard Tours
During a vineyard tour, you can expect to learn about the wine-making process, starting from grape harvest and selection, to fermentation, aging, and bottling, before moving on to the wine tasting itself.
Vineyard tours are generally guided by a winery employee or owner, who will take you through the grounds and provide information about the winery's history and operations.
Each winery offers different experiences, such as walking through the vineyards, taking a closer look at the production facilities, or even participating in hands-on activities like grape harvesting, depending on the winery and time of year.
Some wineries might also provide a more in-depth sensory exploration, allowing guests to learn about wine aromas and flavors by sampling different wines side by side. This part of the tour usually takes place in a tasting room or outdoor patio, offering a relaxed environment to appreciate the nuances of each wine.
Purchasing and Shipping Wine
Buying Wine at the Winery
You may want to purchase a few bottles of your favorite wines from the wineries you visit. Be sure to approach this strategically. If you've flown to your destination, you likely have a limited space to bring back wine.
Often, we'll travel to a wine region with a wine case that can hold 6 bottles that we check on the airline. That gives us 6 opportunities to fall in love with a wine.
You don't want to buy a bunch of wine at your first stop and have no room for others, but you don't want to miss out on a wine you loved either. We try to only purchase one bottle from each winery we visit (if we liked it enough), and not buy any bottles of wine that we can get back home.
If you truly love a wine and can't live without it, ask the winery about shipping a case home. Know that this can be very expensive. Only do it if you know you won't regret the purchase later.
Shipping and Handling
If you're interested in having your wine shipped directly to your home, you have a few options.
Many wineries will ship the bottles to the U.S. or other countries for you, usually for a high fee. Be sure to calculate the cost of each bottle after shipping and handling has been added.
You can often buy the same wines at a wine store nearby and they sometimes have better, less expensive shipping options.
There are many online wine merchants where you can find the wines you tasted and have them shipped to you. It's not the same as buying from the winery, but still good.
» Looking for more Australia wine region information? We've been everywhere! Check out our guides to McLaren Vale, Adelaide Hills, Barossa, and Margaret River.
Planning for an Italy wine trip? Here's more
Conclusion
Embarking on your first wine tour is an exciting and enriching experience. It allows you to explore the world of winemaking, learn about the history and culture surrounding wine, and indulge in some delicious tastings.
When planning your wine tour, be sure to choose a tour that aligns with your interests, such as a focus on a specific wine region or an emphasis on sustainable practices.
You will undoubtedly gain a deeper appreciation for the nuances of various wines and the art of winemaking.
Like it? Pin it!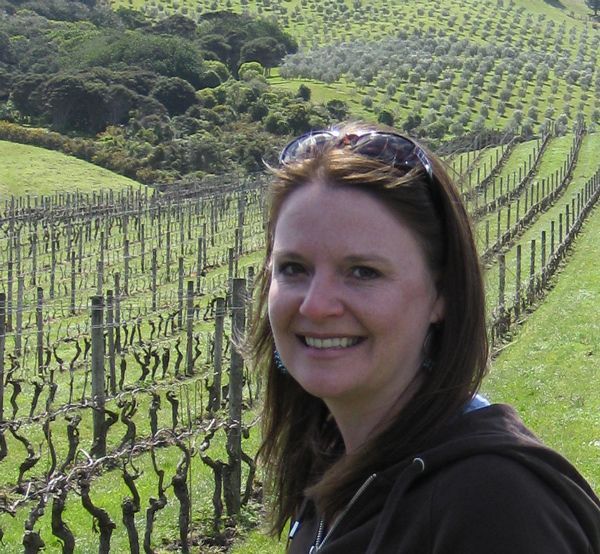 Laura Lynch, creator and writer of Savored Journeys, is an avid world traveler, certified wine expert, and international food specialist. She has written about travel and food for over 20 years and has visited over 75 countries.