Peru is a land of adventure, culture, and history. From the ancient Incan city of Machu Picchu to the stunning landscape of the Andes Mountains, it's a pretty magical place. If you're interested in traveling in South America, you should absolutely start planning a Peru itinerary.
When I went to Peru for the first time, I was blown away by the incredible sights, delicious food, and just the majesty of it all. When you see Machu Picchu for the first time, you will completely understand what I mean. It's something you will never forget.
With so much to see and do, it can be hard to know where to start. That's why we've put together this 10-day itinerary for Peru, packed with the best of the best. From the ancient city of Machu Picchu to the stunning landscapes of the Amazon, this is the perfect way to see everything that Peru has to offer.
Are you planning your trip to Peru?
If you're traveling to Peru, ensure you have lodging and tours booked ahead of time! Below are some of our top picks to help you plan!
Where to Stay in Lima:
Iberostar Selection Miraflores ⇒ An outdoor swimming pool, free private parking, a fitness center and a terrace.
INNSiDE by Meliá Lima Miraflores ⇒ Outdoor swimming pool, fitness center, and a bar.
Best Tours and Experiences in Lima:
Best of Peru in 8 Days – See Lima, Machu Picchu, Cusco, The Sacred Valley, Lake Titicaca & Huacachina. Fully customizable. (2 pax required). Starting at $1469.
Lima Ultimate Peruvian Food Tour (sample a plethora of Peruvian foods)
Private Full-Day Best of Lima Tour (this is a great personalized, flexible tour)
Introduction to Peru
Peru is a country located in the western part of South America. It is bordered by Ecuador, Colombia, Brazil, Bolivia, and Chile. Peru is a popular tourist destination for its rich culture and history.
The country is home to the ancient Inca civilization, as well as many other Pre-Columbian cultures. Peru is also home to a variety of natural attractions, including the Andes mountains, the Amazon rainforest, and the Peruvian Amazon.
From the capital city of Lima to the ancient Inca ruins of Machu Picchu, there is much to see and do in Peru. Check out our full list of what to see in Peru. While 10 days is a great amount of time to spend in the country, you definitely won't be able to see it all in that amount of time. That's why it's important to understand what you'll be seeing and choose the things you like the most.
Planning a Peru Vacation
Peru is a large country, so you'll need to decide what kind of trip you want to take. Are you interested in exploring the Inca ruins? Or would you prefer to spend your time hiking in the mountains? Once you know what you want to do, you can start planning your trip.
The easiest possible way to see as much as possible in Peru is to book a tour. I recommend this 8-day tour by ExploorPeru that is fully customizable. You will visit Lima, Cuzco, Machu Picchu, Lake Titicaca, and Huacachina and it includes nearly everything you'll need, start to finish, starting from $1469.
Lima is generally where travelers will fly into the country. This is where you should start your sightseeing. It's about a 45-minute drive from the airport to downtown.
Machu Picchu is a must-see. This ancient site is one of the most popular tourist attractions in Peru. You must go in on a guided tour as you can no longer walk around by yourself. We recommend this one-day guided tour by ExploorPeru.
The Sacred Valley is another must see, with stunning natural beauty and rich cultural Inca traditions.
Lake Titicaca is the highest navigable lake in the world, a natural wonder and cultural treasure.
The Amazon is another major draw for visitors to Peru for its diversity, amazing flora, and to capture stunning images of wildlife and nature.
Book a Tour or Self-Guided?
You can definitely get around Peru by yourself, but it will take a little more planning and scheduling on your part. Our itinerary below will take you from Lima to Cusco and Machu Picchu, then on to Lake Titicaca, and Arequipa. For this, you will need to book numerous flights, trains, and hotels.
To do it the easy way, you can book a guided tour so all the planning is done for you. All you have to do is show up and enjoy it. The guided tour I recommend is this 8-Day Best of Peru tour. It's run by a trusted company called ExploorPeru.
With this tour, you arrive in Lima, then head to Huacachina Oasis, fly on to Lake Titicaca, then fly to Cusco, The Sacred Valley, Machu Picchu, and Rainbow Mountain. A private tour (for 2+) starts at just $2429/pp with 4-star hotels.
When to Go to Peru
Peru is a beautiful country with a lot to offer tourists. But when is the best time to visit? The answer to that question depends on a few factors, including what you want to see and do while you're in Peru.
For the Inca ruins, the best time to visit Peru is between June and August. This is the dry season in Peru, so you'll have good weather for hiking and visiting archeological sites.
If you're more interested in the Amazon rainforest, you should visit between December and May. This is the wet season in Peru, so the Amazon will be more lush and green.
The summer season lasts from November to March. Lima is hot and muggy at this time of year, but farther down the coast, it's pleasant and sunny, and the water is a fantastic temperature for swimming. Even just outside of Lima there are great beaches that are fun to visit in the summer.
The peak travel period to Machu Picchu is from May to August, which falls in line with the American and European holiday seasons. This is when it will be most crowded and expensive.
10-Day Peru Itinerary
Days 1–2: Arrival in Lima
Take a guided sightseeing tour (or private tour) of Peru's capital city, Lima. You'll see the San Francisco Monastery, known for its beautiful 17th-century architecture and library, and then go down into the eerie catacombs below. See the Presidential Palace, the ancient Dominicans Tower, Plaza de Armas (Plaza Mayor), Lima Cathedral, and Convento de Santo Domingo. (3:30 hours)
Stop at a Restaurant Bar Cordano, the oldest bar in Peru, located next to the Presidential Palace where many famous writers like Ernest Hemingway used to hangout. Try the delicious ceviche alongside a pisco sour, Peru's national drink, made with lime juice, egg white, and angostura bitters.
Lima Gourmet Evening Food Tour. The best way to experience your first meal in Lima is on a gourmet food tour. Lima has many high-end restaurants to enjoy. Dress up for cocktails at a trendy beachfront bar, enjoy dinner inside a 2,500-year-old archeological complex, and finish up with a walking tour of the Barranco district in route to dessert.
Miraflores neighborhood. We suggest staying in the Miraflores neighborhood. The majority of the city's hotels and hostels are located here, and it's also considered to be one of Lima's safest neighborhoods. It's an upscale area with lots of bars and restaurants, the beautiful beach is nearby. Take a stroll along the Malecon and just enjoy the scenery.
» Try this tour: Peruvian Cooking Class Including Local Market Tour and Exotic Fruit Tasting
Days 3–4: Sacred Valley of the Incas
On the morning of day 3, fly to Cuzco. There are many domestic airlines like Jetsmart, Latam, or Viva Air that can take you there. You leave from the international airport directly to Cuzco and it takes just over an hour.
Walk around Cuzco, the continent's oldest continuously inhabited city, on your first day in town to acclimate yourself to the altitude. It has cobblestone streets, massive Inca-built walls, and many lavish churches. Walk through the Plaza del Armas, the center of the city, then explore San Pedro Market. If you have time, visit Coricancha, which was the centerpiece of the Incan empire and considered the holiest site in Incan mythology.
On day 4, take a day trip to The Sacred Valley, home to some of Peru's most historically significant sites, with Incan settlements dating back thousands of years. On this full day tour you'll visit Moray and the Salinas de Maras, the Chinchero District, Ollantaytambo, a city built into cliffs by the Incas in the 15th century, and the small village of Pisaq. (12 hours)
» Try this tour: If you're interested in spending more time, book one of these tours with ExploorPeru.
Day 5: Machu Picchu
Machu Picchu is one of the top reasons people long to visit Peru. If you've seen the photos, you know what I mean. There are a couple of ways to get to Machu Picchu, so you'll have to decide which way is for you.
The easiest possible way to see Machu Picchu is to book a tour from Cuzco. I recommend this tour by ExploorPeru that includes train, entrance tickets, guide, shuttle bus & private transport. You can go from Cuzco all in one day, or go to Agua Calientes to stay the night before, so it's very flexible.
Train: You can board a PeruRail train from the Cusco train station that takes you to Aguas Calientes, at the base of Machu Picchu. Book the train here. It's about a 4-hour ride for $50.
Hiram Bingham, A Belmond Train: Go for a Machu Picchu package that includes a luxury return ride on a vintage train, admission tickets and guided tour of the archaeological site, plus lunch, dinner, drinks, and entertainment. This is the only "luxury" way to get there.
Trekking the Inca Trail: You can hike to Machu Picchu on the Inca Trail. This takes some fortitude and 3-4 days. If you don't have that kind of time or don't want to hike the whole thing, can go on this 2-Day Inca Trail To Machu Picchu.
Get on the train early so you can get there and spend the late morning and afternoon exploring Peru's lost city. With its high-quality ornamental stonework and 50 burial sites, Machu Picchu is believed to be a ceremonial center of some kind, but its exact purpose remains shrouded in mystery.
After your tour, you'll return by train to Cuzco. You can also stay overnight in Aguas Calientes. Belmond Sanctuary Lodge is the only hotel located right next to Machu Picchu. A great experience! Book on Expedia. Read more about it in this review.
Day 6: Train to Lake Titicaca
Take the PeruRail Titicaca Train from Cusco to Puno, located on the beaches of Lake Titicaca. By train, it takes roughly 10 hours and 30 minutes to complete this full-day breathtaking journey across the Andes.
You'll travel alongside the peaceful waters and dazzling peaks of Peru's altiplano region and during the journey there's traditional dancing and music, and you can indulge in some Peruvian cocktails and cuisine in the dining car.
Day 7: Uros Islands and Lake Titicaca
In the center of Lake Titicaca are the famed floating islands built by the Uros tribe using totora reeds. On this full day tour, you'll explore the islands, including Uros and Taquile. The island of Uros is made up entirely of reeds and has been around since pre-Inca times. Then, visit Taquile, known for its colorful textiles, to enjoy a delicious lunch and visit a local cooperative. (10 hours)
Day 8: Puna to Arequipa
Today you will travel to Arequipa, the colonial-era capital of Peru's Arequipa Region. There are 2 ways to get there. You can drive yourself in a rental car or take the bus. The bus between Arequipa and Puno takes around 5h 45m.
Services are operated by Transzela, Transportes Reyna, Expreso Turismo San Martin Nobleza and others. Typically 21 buses run weekly, although weekend and holiday schedules can vary so check in advance.
Days 9: Arequipa
The capital of the Arequipa Region in Peru dates back to the colonial era. It is surrounded by three volcanoes and is full of baroque structures made of the white volcanic stone pillar.
The Basilica Cathedral, a neoclassical building from the 17th century that houses a museum with religious artifacts and artwork, is bordered on the north by the Plaza de Armas, a magnificent main square that serves as the city's historic core.
There are a number of things to do in Arequipa, besides walking around the historic core, so you can choose what excites you the most.
Trekking, Waterfalls and Thermal Baths: 8 hours 30 minutes. This tour includes trekking through the Capua Canyon to the base of the Capua Waterfall. Entering the Pozo de Aguas Termales El Tigre volcanic hot springs, and passing through the traditional Yura Viejo town.
Rafting Río Chili: 3 hours. No prior rafting experience is necessary to enjoy running Class II to IV rapids on this Rio Chili tour from Arequipa. It's just 20 minutes from the city center. You will be rafting the upper 6km section of the Chili River.
One-Day Colca Canyon Excursion: 8 to 10 hours. Colca Canyon is a fascinating natural formation twice as deep as the Grand Canyon. On this tour you will walk on the base of a colossal volcano and admire the spectacular views, enter the thermal baths or zipline or hike around, filled with the magic of the valley, stop at the Patapampa viewpoint, stop at a part of the National Reserve of Salinas and Aguada Blanca to observe camelids, among other things.
Day 10: Fly Back to Lima and Departure
On your last day, you will depart for Lima. The same airlines you flew to Cusco also go from Arequipa to Lima. It takes about 1:45 minutes. If you can plan it right, you can continue on to your international flight back home. Or you can spend the rest of the day in Lima and return to the airport the next day for your flight home.
Why Spend 10 Days in Peru?
Peru is a country that is absolutely jam packed with fun things to see and do. From the bustling city of Lima to the ancient ruins of Machu Picchu, you're going to need time to see it all. With a 10-day trip, you can easily explore all of the highlights that Peru has to offer, without staying for too long.
So why spend 10 days in Peru? Here are a few reasons:
You can explore the Inca ruins of Machu Picchu
You can visit the floating islands of Lake Titicaca
You can explore the colonial city of Cusco
You can learn about the ancient Inca civilization
With 10 days, you can easily see all of the top highlights that this amazing country has to offer. You can get a good idea of the culture and the cuisine. You will see amazing things and spend a lot of time traveling around the country to understand the infrastructure.
Obviously, if you have more time to spend, I would say do it. There are plenty more things to see and do. But most people want to spend between 7 and 10 days in Peru for a first-time visit, and I think this is a perfect amount of time to spend.
Tips for Traveling in Peru
If you're planning a trip to Peru, there are a few things you should keep in mind.
Pack light. The weather can be very warm, especially in the Amazon Basin, so you won't need a lot of heavy clothing. The weight restriction on planes and trains is 50 pounds (23 kg) per person.
Pack plenty of sunscreen and insect repellent. The sun is very strong at high altitudes, and mosquitoes can be a problem in some areas.
Leave plenty of time to explore. Peru is a large country with a lot to see and do. By planning ahead, you can make the most of your trip and have a great time.
Be aware that Cusco is at 11,152 feet (3,399 meters) above sea level. Altitude sickness can start to manifest at around 7,500 feet, so it's possible you will feel symptoms like shortness of breath, body aches, dizziness, headaches, stomach aches, or vomiting. Try to take it really easy on the first day and rest the first few hours to help acclimate your body to the altitude.
Remember that the distances between major cities and sights can mean a whole day of travel to get between them.
Peruvian law requires that you always carry your passport on you, in case of random checks. Keep a photocopy of your main passport page back in your hotel just in case you lose the passport.
Like this post? Why not save it to Pinterest?
FOLLOW US on Pinterest, Instagram, Facebook for more great travel inspiration and tips.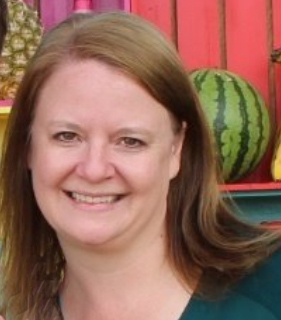 Laura Lynch, creator and writer of Savored Journeys, is an avid world traveler, certified wine expert, and international food specialist. She has written about travel and food for over 20 years and has visited over 75 countries. Her work has been published in numerous guidebooks, websites, and magazines.