Zagreb is an active and vibrant city — a hub of government and politics mixed with high fashion, art and shopping. It's a must-visit on any trip to Croatia, even if you don't usually visit big cities. It will give you a much more well-rounded view of Croatia than just visiting the coastal areas.
You'll find there are a lot of great things to do in Zagreb from just walking around the city center to visiting museums and taking in the architecture that dates back to the 18th century.
Zagreb also has a very distinct cafe culture, and you'll find dozens of cafes along the pedestrian walking streets at which locals and visitors sit for hours sipping on coffee and talking with friends. Be prepared to blend in!
If you're planning a trip to Croatia, definitely make Zagreb one of the stops. It's not difficult to catch a flight from Dubrovnik or Split, or Pula, if you want to add it as a stop on a longer trip.
Top Things to Do in Zagreb
Stroll Around the City
One of my favorite things to do in Zagreb is walk around the city and get my bearings. It's a nice city to walk around, and along the way you'll see many of the top sights, like the Zagreb Cathedral and the statue of ban Josip Jelačić on his horse. If you're wondering what to do in Zagreb first – start there.
⇒ Book a Zagreb city center walking tour.
Zagreb Cathedral of the Assumption
The tallest building in town, Zagreb Cathedral is a Roman Catholic church dedicated to the Assumption of Mary and Kings Saint Stephen and Saint Ladislaus. The two spires, built in the gothic style, tower above the city and are quite impressive. You can tour the inside of the cathedral while it's not in use. There is a beautiful alter and stained glass. A recent renovation has restored the exterior to its original beauty.
Zagreb Cathedral of the Assumption
Upper Town (Gornji Grad)
You can take the funicular at Ilica street or walk up through the Stone Gate and what remains of the old city wall to check out Upper Town, where government buildings, some of the oldest and most unique churches in the city, like St. Mark's Church, and museums like the Museum of the Broken Relationship, showcase the history of the the city. It's mostly a pedestrian-only zone, so walking around the sights and cafes is very easy.
Dolac Market
Dolac is the largest market in Zagreb. Located just behind the main square, it's easy to get to and is a place where you could spend hours walking through all the stalls featuring fresh produce, flowers, and homemade breads. There are four main parts to the market — the flower market, the indoor market, an open-air market and the fish market. Even if you don't plan on buying anything, the market gives a good introduction to real life in Zagreb and may introduce you to something you've never tried before.
Ban Jelačić Square
This square is the center of the city in Zagreb. It's also referred to just as Trg (the square). The square features a large statue of Ban Josip Jelačić on a horse, created by Austrian sculptor Anton Dominik Fernkorn, and is a good place to start exploring.
There are lots of cafes, bars and restaurants to explore, as well as architecturally significant buildings and art museum. This is the best place to witness Zagreb's cafe culture. There are dozens of outdoor cafes lining the street where you'll see locals congregating and relaxing with friends.
Zagreb 360 Observation Deck
The Zagreb 360 Observation Deck offers one of the best views of the city and surrounding areas. For a small fee, you'll be taken to the 16th floor observation deck where you can take pictures (albeit through bars that obstruct the view), grab a drink at the onsite bar and soak up the view. You can also return at night with your ticket.
Mirogoj Cemetary
Located a little ways outside of the main part of the city, you may need to grab a taxi to Mirogoj Cemetary, but it's worth it for the architecture, museum-worthy sculptures, monuments and headstones. Take a walk around the cemetery to view the monuments erected for some of Croatia's most prominent citizens.
Botanical Gardens
This beautiful garden was founded in 1889 and is made up of more than 11 acres of plants, flowers, an English-style arboretum, ponds and glasshouses. It's a great respite from the city. Stroll through the gardens, take up a spot on the grass and read, or just grab a shaded bench and enjoy the surroundings. Most of the plants and species come from Croatia.
When visiting Croatia, make sure you add Zagreb to your itinerary, before running off to other nearby destinations like Dubrovnik and Pula. It's got a lot to offer. If you're looking for more ideas of what to do throughout the country, check out this Croatia in 10 days or less guide.
Where to Stay in Zagreb
While there's plenty to do in Zagreb to keep you busy for many days, most visitors only spend a few days in the city before moving on to other parts of the country, especially the coastline. If you're only spending a few days, it's wise to stay in the center of the city to make the most of your time.
The hotels we recommend in Zagreb:
Esplanade Zagreb Hotel ⇒ read reviews on Trip Advisor | Book a room on Expedia
Hotel Jagerhorn ⇒ reader reviews on Trip Advisor | Book a room on Expedia
For more information about visiting Croatia, check out this guide on Where to Go in Croatia and find ways to make the most of your vacation in this fascinating country.
Like this post? Why not pin the image on your Pinterest board and share it with friends?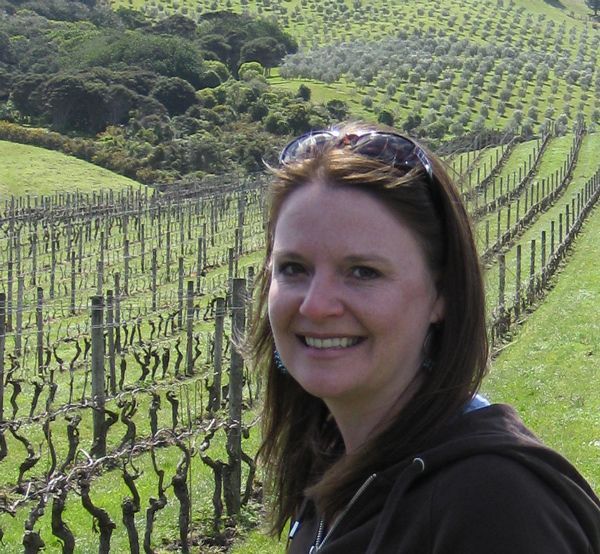 Laura Lynch, creator and writer of Savored Journeys, is an avid world traveler, certified wine expert, and international food specialist. She has written about travel and food for over 20 years and has visited 70+ countries.