Sydney is one of the best cities in Australia in which to indulge in gourmet experiences. With its dynamic and ever-growing restaurant scene that boasts diverse, global, and award-winning food, you won't be without options for amazing food in Sydney.
Are you ready to eat, because we're ready to share with you 7 fantastic spots for a gourmet experience in Sydney. If you're a foodie and want to indulge in all the gourmet dining you can while in Sydney, these ideas below will take you out for breakfast, lunch, dinner in some of the top spots in Sydney.
>> You may be interested in 7 Wineries to Visit in the Yarra Valley.
If you do plan to visit one of these amazing restaurants during your stay in Sydney, we highly recommend making reservations far in advance, even up to a month before your trip, to ensure you can get a spot and won't be disappointed.
» Planning a trip to Sydney? Take a look at our Sydney travel guide. You'll also want to read about Sydney's most scenic spots and its gorgeous rooftop bars.
Grounds of Alexandria
Start your eating adventure at one of Sydney's most Instagrammed cafes, located in an inner-city suburb south of the CBD. The Grounds of Alexandria occupies the grounds of a former industrial precinct in Alexandria offers a country escape in the middle of an urban setting, complete with a sustainable garden, coffee roastery, artisan bakery and even a small animal farm.
It's a place popular with all sorts of crowds, from families who enjoy their stay letting the kids roam outside and look at animals, to hipsters and locals who adore its one-stop-shop for breakfast and cocktails and craft beer bar, to many international visitors attracted by its strong social media presentation.
For an enjoyable early start, you'll be rewarded with seasonal dishes prepared with house-grown vegetables, fruit and herbs. The café's breakfast essentials are avocado on toast, buttermilk pancakes, a burger on a brioche bun and a healthy bowl of organic black rice and kale.
You can complement your meal with a choice of house-roasted blends of coffee at the bar, or if you prefer to lounge in the garden, you'll be served with smoothies, retro craft sodas, wine or beer.
Location: 7a/2 Huntley St, Alexandria NSW 2015
Indulge in Brunch at Saint Peter
Located on Paddington's Oxford Street, the simple elegance of Saint Peter confirms the claim that less is more. Its intimate and sophisticated space allows for food, specifically fish, to be the real star.
Famous for its sustainably sourced, Australian seafood dishes, this place requires a reservation as all the local and international foodies flock there for a unique weekend brunch experience.
Its creative brunch menu changes daily and revolves around whatever is available at the given moment, so you'll be able to sample oysters, smoked eel, barbecued octopus, as well as a regular offer of mackerel, trout, prawns and spanner crab.
Wash it all down with all-Australian wines, or if you prefer non-alcoholic beverages, go for the teas from the Berry tea Shop or coffee from Sydney's Artificer roaster.
Location: 362 Oxford St, Paddington NSW 2021, Australia
Have a Fantastic Lunch at Arte Bianca
If there's one dish that any cosmopolitan city must offer, it is certainly the mighty pizza and that's exactly what you can have for lunch at Arte Bianca. This Sicilian-inspired pasta and pizzeria place does it so well, it could be named one of Sydney's best.
As simple as it may sound, producing a perfect pizza is not that easy. Many get lost trying to strike the balance between a doughy, thick-based version and the thin, traditional style that focuses more on flavour. This is exactly where Arte Bianca's owners excel, combining 40 years of experience, Sicilian heritage and the joined forces of its skilled chefs.
In addition to heavenly pizzas, you can also order prosciutto, seafood and mushroom risotto, and complement it house-made limoncello and a creamy tiramisu.
Address: 51 Bay Street Double Bay
See Trip Advisor Reviews
Quay Restaurant
A dinner at Quay Restaurant should be on the top of your list of gourmet experiences to have in Sydney. It's definitely a special occasion kind of place, with a view to match. Quay is a world-class culinary experience, so be prepared to be wowed.
Splurge and order the 6- or 8-course degustation menus with matching sommelier wine pairings. It'll run you about $400, but it's worth it. You'll also get to try the world-famous White Coral dessert.
This restaurant consistently gets 3 chefs hats in the Good Food Guide and regularly appears in lists of the worlds best restaurants. Chef Peter Gilmore continues to demonstrate he is a master of creating exceptional dishes. Plus, the view takes your breath away.
It's imperative that you make a reservation far in advance.
Address: Upper Level, Overseas Passenger Terminal, Circular Quay West, The Rocks
Website
Bennelong Restaurant
Located inside the Sydney Opera House, this restaurant is the place to go for a fine dining experience that you can't have any where else in the world. The venue is just stunning, with its high wooden ceilings and floor-to-ceiling windows overlooking the harbor and bridge.
If you've already been to Quay Restaurant, I would say you could skip Bennelong, as they have the same head chef, Peter Gilmore. But if you can't get in there, come here.
Bennelong has a three-course à la carte menu (~$170) in all three dining levels of Bennelong from Wednesday dinner to Sunday lunch, that showcases the flavor, diversity and quality of Australian produce, in one of Australia's most iconic buildings.
Address: Bennelong Point Sydney Opera House
Website
Ester
For a more low-key dining experience, away from the touristy waterfront, Ester is a fantastic choice. It's located in an unassuming location in Chippendale, far from tourist central, so even if you are a tourist, you can feel like a local for an evening.
The service is exceptional. The food is phenomenal. The wine list is interesting. What more can you ask for. You have to try the fermented potato bread with kefir cream and dashi jelly, the blood sausage sanga, and the moreton bay bug. They have a very good set menu too that makes a really great dinner.
They're open for dinner from Tuesday to Saturday and for lunch on Saturday and Sunday.
Address: 46 -52 Meagher St Chippendale
Website
Sixpenny
This isn't the place you go for a casual, reasonably priced dinner. It's a haven for creative and unique dishes, with an interesting wine list, and a price that'll scare you away, unless you understand that it's a special occasion restaurant, and one of only a few that are awarded the prestigious 3 hats in the Good Food Guide.
They collaborate with small-scale farmers, fisherman and producers to create an 11-course degustation menu that is influenced by the season, at $195 per person. Despite its high cost, it is worth it for the gourmet food experience that it is.
Prepare yourself for the sea bass with sour beer and lemon Myrtle and the housemade mead vinegar custard with raspberries and strawberry consommé.
Address: 83 Percival Rd, Stanmore
Website
READ NEXT: 11 Best Rooftop Bars in Sydney with Spectacular Views
CONCLUSION
Wherever your food adventure takes you, Sydney restaurant scene will not disappoint your expectations. Have you tried any of these great Sydney food experiences? We'd like to hear about it. Leave us a comment.
Like this post? Why not save it to Pinterest?
FOLLOW US on Pinterest, Instagram, Facebook for more great travel inspiration and tips.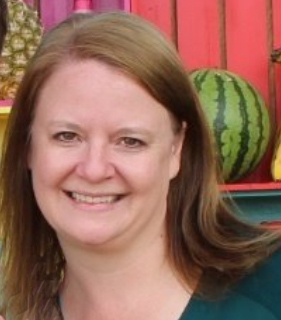 Laura Lynch, creator and writer of Savored Journeys, is an avid world traveler, certified wine expert, and international food specialist. She has written about travel and food for over 20 years and has visited over 75 countries. Her work has been published in numerous guidebooks, websites, and magazines.