The Richmond night market, just outside of Vancouver, BC in Canada, is the largest night market in North America. It draws in over 1 million visitors a year with its exciting array of Asian food and merchandise. If you love Asian street food, you're going to love this night market!
The market features at least a hundred vendors selling all kinds of food, drinks, desserts and trinkets. There are midway games, entertainment all night long and plenty of people watching.
While the Richmond Night Market is only a quarter of the size of some of the night markets we visited in Asia, it has all the sights and sounds you want in a night market. The crowd is so thick you have to elbow your way around and the smell of food lingers in the night air.
The sights and sounds are overwhelming from the moment you arrive at the large dusty grounds where the Richmond Night Market sets up camp each summer. The giant rubber ducky greets you at the entrance.
The line to get in is atrociously long, but if you spend a few more bucks and buy an express pass, you'll get right in, skipping past a couple hundred of your fellow market goers. It's all very worth it.
The market is one of our favorite things to do in Vancouver, and we make the annual pilgrimage to Canada at least once every summer to attend. There's really nothing else quite like it nearby. I love how I can almost forget where I'm at for the evening. It feels like Japan or China or Thailand, even if it's only a mirage.
Once inside, there's an entertainment stage where something interesting is always going on. I never spend much time there though, nor around the midway games or even browsing around the vendors selling phone cases and pajamas. Instead, I make a beeline to the back of the venue where the food vendors can be found.
Let's be honest, the food is why people go to the night market, so you might as well cut to the chase. Also, the food area becomes very packed with lines starting to form by 8pm, so it's a good idea to get food first and look around later.
Planning your trip to Vancouver?
Where to Stay in Vancouver:
Best Tours and Experiences in Vancouver:
Grouse Mountain & Capilano Suspension Bridge Park – Experience the best of Vancouver with a tour that includes a walk on the Capilano Suspension Bridge, a ride on the Grouse Mountain Skyride, and a stop at the Capilano River hatchery.
Share with client
Vancouver Seaplane Tour – Experience the breathtaking beauty of Vancouver from above on a 20-minute small-group seaplane flight.
Victoria and Butchart Gardens Tour from Vancouver – Embark on a Victoria and Butchart Gardens tour from Vancouver, exploring British Columbia's capital by ferry, visiting Butchart Gardens, and enjoying the vibrant corners of Victoria at your own pace.
What You Must Eat
I'm an adventurous eater and I love finding new International dishes to try, and the Richmond Night Market is practically made for people like me. All of the area's best International cooks have a booth where they sell incredible plates of food from all over Asia, and even a few from elsewhere (I'm pretty sure I saw some Bratwurst and Pretzels, once).
My favorite of everything at the market is the Rotato. It's a huge hit and there's always a giant line to order. They take a whole russet potato, spin it on their spiral cutter and make a slinky on a skewer. Then they deep fry it to golden perfection and coat it with the flavoring of your choice. I always go for BBQ or Honey Mustard.
Another top specialty at the market is squid. At least a dozen different vendors sell squid in all different variations. Usually it's a giant plate of grilled squid or a heaping pile of giant fried calamari rings for about $8. It's probably the best deal at the market.
But you don't want to fill up on one thing. There are too many things to try to eat only one dish. I always look for the best chow mein or noodles. We've had Yakisoba that was incredible. We've tried a Thai crispy chicken that was outstanding. Spicy, saucy and crunchy – so good.
Other foods you'll find are dumplings, pork buns, chicken skewers, sushi, rotisserie chicken, a variety of bbq meat, soup, candy, fresh squeezed lemonade, fish balls, etc. It's hard to even explain how many different choices there are.
Most things are served in small quantity for around $6-8 so you can try multiple things. Some are more generous and cost up to $10. And there are a few things that are cheaper even.
For dessert, my favorite thing to get is mango sticky rice. This year we found some durian sticky rice. There are also decadent Belgian waffles, fried ice cream, floats and even deep fried snickers and Oreos.
The Details
Hours
The night market runs from mid-May to mid-October each year.
The opening hours are:
Friday: 7pm to 12am
Saturday: 6pm to 12am
Sunday and Holiday Mondays: 7pm to 11pm
You'll want to make every effort to arrive by 6:30 to get in the line that rapidly grows to epic lengths. By 7:30pm on most summer nights, the line will be at least 45 minutes to an hour long. This is when it's a better idea to buy the zoom pass.
Cost
The cost of admission is $6 for adults.
Children under 7 are free
Seniors over 60 are free
Zoom Pass
If you don't get there early enough to beat the line, the next best thing is a Zoom pass, which will cost you $35, but will allow you to skip the line.
Zoom Pass is great for return visits, because there are 6 passes included in the cost, and they are fully transferable. So if you're going to go back more than once, or you have friends who might want to go later, they'll surely get used up.
Alternatively, if you have more people in your party, you can all get in on the same night using the zoom pass. I went with 3 of my friends and we used the zoom pass for all 4 of us to get in. It would have cost us $24 regularly. So for $11 more, we surpassed the atrocious line and got right to eating! Worth it.
How to Get There
The best way to get to the Richmond Night Market is to take the Skytrain. Driving is futile and will probably cause you more stress than it's worth. Not only is traffic really congested getting there, the parking lot is a fiasco.
If you're already in the city, take the Canada Line in the direction of Richmond. The stop you get off at is NOT Richmond. We've made that mistake before. Get off at the Bridgeport Station. You'll see the River Rock Casino just beyond the station.
Head to the right when you exit the station and follow the stream of people. If you're unsure where to go, look beyond the casino in the distance and you'll see the giant rubber ducky.
The Official Richmond Night Market
8700 McKim Way #3063 Richmond, BC
Some Insider Tips
Get there early to avoid the lines.
Stay late to get closeout deals on food when the vendors start shutting down for the night.
Go hungry. I mean really hungry.
Pick up a coupon book at the entrance with some useful coupons for food.
It gets crowded, so it's not easy to walk around first and then decide what you want to eat. Instead, when you see something you like, just get it. You'll thank me later.
There's very little seating available, so be prepared to stand and be moving around all night.
Take plenty of cash. Some vendors might take a card, but most don't.
It's not always possible to stay with a group of people – pick a meeting spot and have everyone bring their food back there to eat.
Be adventurous and try new things.
Where to Stay in Vancouver
We always choose to stay somewhere in downtown Vancouver, because of the easy walking proximity to just about everything. You can park your car and use your legs instead. Popular areas include Gastown, Yaletown and Downtown.
No matter which area you choose, you'll find some really great restaurants and bars within a block or two that exemplify the neighborhood.
Here are our recommended hotels:
Sutton Place Hotel
4.5-star hotel in downtown Vancouver (West End), stellar location, great restaurant.
Listel Hotel
Comfortable 4-star hotel with a spa, restaurant, and free wifi in downtown.
Shangri-La Hotel
5-star luxury hotel with beautiful, well-appointed rooms and an outdoor pool.
CONCLUSION
We go to the Richmond Night Market at least once a year. It's so much fun and sooo much great food. It's really one of the best Asian night markets we've seen outside of Asia. Have you been? Tell us about your experience.
Like this post? Why not share it on Pinterest. ↓↓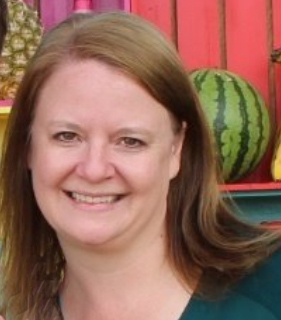 Laura Lynch, creator and writer of Savored Journeys, is an avid world traveler, certified wine expert, and international food specialist. She has written about travel and food for over 20 years and has visited over 75 countries. Her work has been published in numerous guidebooks, websites, and magazines.