When deciding where to stay in Mendoza while on a wine tasting vacation, you'll want to consider the pros and cons of each area. There are three different types of experiences you can have at Mendoza hotels. We'll go over each of those options and give you two hotels in each category to help you make an informed decision.
One of the best places to stay in Mendoza is right in the center of the city, so you don't need a car to get around. You can walk to many great restaurants and bars. Most visitors will spend their days in the vineyards, then come back to the hotel for dinner. In the city, you have a lot of options at your fingertips. If you stay out in the vineyards, you won't have that flexibility, but it is much more picturesque.
» Check out these 25 Traditional Dishes to Look for in Argentina.
If you're planning to hire a wine tour guide/driver, you won't need a car, so staying in town might be your best option.
If you want to have a fully-immersive wine experience, then we suggest staying at a winery hotel. You'll be surrounded by vines, and fully able to soak up the essence of the wine region. Two of our favorite Mendoza hotels are outside of town, which is a great option if you want something more quiet than a city hotel. These are wine resorts that you absolutely can't miss. They're both GORGEOUS.
It's very beautiful in the countryside of Mendoza, so the views are a major benefit of this option. However, you will need a car or to use taxis to get around. these hotels are more remote and the only restaurants nearby are at the hotel.
You might also like:
For wine enthusiasts looking for the ultimate wine getaway that combines awe-inspiring landscapes with world-renowned wines, Mendoza is absolutely that place you're ...
Plan a Mendoza Wine Tour
If you'd rather not plan your own Mendoza Argentina wine tour, you should rely on the expertise of a guide and driver. We hired a private guide who planned out the stops and the route for us, with our input on the wineries we wanted to visit. It's a great way to go, so you don't have to worry about any of the details.
I recommend booking a wine tour with a reputable company, like Borravino. The tour guide, Damian, was born and raised in Mendoza and has a deep knowledge of the wine regions. On his tours, you'll meet passionate winemakers, explore boutique wineries, and savor the region's best wine and food.
Borravino Wine Tour Options
1-Day Wine Tour to Any Mendoza Wine Region – Visit three wineries and have a wine-paired lunch at the third. Price per person: $175 USD for Lujan or Maipu; $215 USD for Uco Valley (all inclusive). There is a 10% discount for groups of 4 to 8 people. Larger groups should discuss the price with Damian. BOOK HERE (Use coupon code SJWINE for a FREE extra winery visit).
3-Day Mendoza Experience Private Wine Tour (Lujan de Cuyo, Maipu & Uco Valley) – Visit all 3 of Mendoza's well-known wine regions: Lujan de Cuyo, Maipu, and Uco Valley. Each day you'll visit 3 wineries (a mix of old and new, big and small), with a wine paired lunch at one of the wineries. Price per person: $565 USD (all inclusive). BOOK HERE (use coupon code SJWINE for a FREE extra winery visit).
7-day Local Immersion in Argentina's Hidden Gems (Buenos Aires & Mendoza) – Spend 2 nights/3days in Buenos Aires and 4 nights/5 days in Mendoza. Transfers, hotels, dinners are included. Price per person: $1848 USD. BOOK HERE (use coupon code SJWINE for a FREE welcome dinner)
Where to Stay in Mendoza City – Mendoza Hotels
The town of Mendoza is small and easily walkable, so staying in the city center is a great option for being within walking distance to cafes and restaurants. The Park Hyatt is a 5-star luxury hotel located right on the Plaza Independencia. You simply cannot find a better location than this.
The hotel is very close to all the bars and restaurants of the city. It's a very nice hotel with great amenities and spaces to relax and enjoy a glass of Mendoza's finest. If you're looking for a luxurious, relaxing hotel with tons of things to do nearby, this is the place.
This hotel has a casino, spa, outdoor swimming pool, and beautiful terrace. There are 2 restaurants – an Argentinean grill restaurant and Bistro M, which offers international dishes. There are also many wine bars within walking distance, in case you don't get enough during the day.
It's rated 9.5 on Booking.com and 9.2 on Expedia.com.
Read reviews on Trip Advisor or check prices and make a reservation on Booking.com.
---
Another great option in the historic center of Mendoza, just a few blocks to the east of Plaza Independencia is the Sheraton Mendoza Hotel. This is a family-friendly 4.5-star hotel with 3 restaurants.
the Sheraton Mendoza Hotel offers a blend of comfort and luxury that suits both leisure and business travelers. With its stunning views of the Andes Mountains, you'll find well-appointed rooms, a top-notch spa, and dining experiences that highlight local flavors and international cuisine, plus happy hour every day!
Its proximity to the city's vibrant nightlife and famous wineries makes it a compelling choice for your stay, providing both relaxation and an opportunity to explore the rich culture of the region.
This hotel also has a casino, a poolside bar, a spa, and a terrace. It receives a rating of 9.5 on Booking.com and 8.6 on Expedia. It's a great choice for about 1/2 the price of the Park Hyatt, if you're looking for a deal.
---
Hotel & Casino Cóndor de los Andes is a little ways outside the center of town, so you'll need to utilize taxis to get around, but it's very convenient for heading outside the city. The hotel is a very nice 5-star luxury hotel with a casino and spa.
The bright and airy lobby is gorgeous and the rooms follow suit. There is a nice restaurant and bar on location, with a free breakfast buffet. They also have a grocery/convenience store on site and are just across the street from the mall, in case you're a shopper.
The concierge is incredibly helpful in planning daily wine tours. They even booked us a driver at the last minute. They can call and set up tasting appointments for you with very little notice, but if you plan on using this service, it's best to email them in advance to set things up.
This hotel get a 9.0 rating on Expedia and an 8.8 on Booking.com.
---
Mendoza Countryside Wine Resorts
Entre Cielos is a 24-room luxury boutique hotel set against the majestic backdrop of the snowcapped Andes Mountains, set on nearly a dozen acres of Malbec Vineyards in Mendoza, Argentina.
With a modern design, timeless furniture, rotating art exhibitions, customized guest experiences tailored to personal wishes and the area's first true Hamam + Spa, Entre Cielos offers guests a refreshing and inspiring Mendoza Experience.
You can stay in the rooms in the main part of the hotel or splurge for the Vineyard Loft, which is a futuristic looking pod set up on stilts in the middle of the vineyard. It's an incredibly unique experience.
Read reviews on Trip Advisor
---
Villa Mansa Wine Hotel is an enchanting retreat nestled in the heart of Luján de Cuyo, one of Mendoza's most prominent wine regions. It is an ideal destination for those looking to indulge in a quintessential wine tasting experience while being surrounded by picturesque vineyards and the stunning backdrop of the Andes Mountains.
As you step into Villa Mansa, the cozy and elegant atmosphere envelops you. The hotel's architecture is a charming blend of traditional and contemporary styles, and the rooms are thoughtfully designed to offer the utmost comfort. Many rooms come with private balconies, allowing guests to savor breathtaking views of the vineyards and mountains while enjoying a glass of wine.
The hotel is strategically located near several world-renowned wineries, making it a convenient base for wine enthusiasts.
The on-site restaurant serves an array of delectable dishes made from locally sourced ingredients, perfectly designed to complement the region's wines. The wine list at the restaurant is impressive, featuring a wide selection of local wines.
The hotel also offers a range of amenities to enhance your stay. After a day of wine tasting, you can relax by the outdoor swimming pool or unwind in the garden. The tranquil surroundings and serene ambiance make it the perfect place to rejuvenate.
Read reviews on Trip Advisor.
---
At The Vines Resort & Spa, each room is a villa with floor-to-ceiling windows, a well-equipped kitchen and a balcony overlooking the river and vines. The resort is located about an hour and a half outside of the city of Mendoza in the Uco Valley. It has incredible views of the surrounding mountains and vines.
It is truly a luxury experience that you will never forget. There are only 21 villas in total, so the resort feels very exclusive. In fact, it feels a bit like a home away from home. The villas are well-appointed, with large living spaces and an outdoor patio.
The deluxe villas have outdoor plunge pool or tub with a shower. Also, you must eat at the Francis Mallman restaurant, Siete Fuegos (7 fires), featuring Argentinian beef and open-flame cooking. It is located right on sight. Across the street is a Vines of Mendoza tasting room.
» PRO TIP: If you're looking for another great restaurant in Mendoza, try Francis Mallman's other restaurant called 1884.
Read reviews on Trip Advisor.
---
Mendoza has plenty of opportunities to stay at one of the working wineries throughout the region. Lares de Chacras is a small and exclusive boutique hotel surrounded by the vineyards at the foot of the Andes Mountains. It's located in Chacras de Coria, a beautiful little village about 30-minute from downtown Mendoza.
If you're planning to spend a lot of time in wine regions, this is a great option. You'll be within a stone's throw of many great wineries. The hotel has a wonderful, boutique countryside feel to it. The rooms are very nice and have unique characteristics that set it apart from a modern hotel.
Also on the premises is a wine cellar and restaurant, and a wine-tasting space where we had one of our favorite tastings in all of Mendoza. There is a pool/hot tub for relaxing after a long day of wine tasting, plus a lovely wine bar. You'll love it here for the authentic, charming vibe. It's definitely a favorite among visitors.
Read reviews on Trip Advisor.
---
Club Tapiz is located in an estate built in 1890 surrounded by 14 hectares of vineyards and olive trees, plus those incredible Andes mountains as a backdrop. It's also located in Chacras de Coria, about 30 minutes from Mendoza city, in the Maipu valley. There are only 7 rooms in this exclusive hotel.
Each has a small patio so you can sit outside with a glass of wine and enjoy the views. Expect mid-range styling, not luxury. The hotel has a very well-liked restaurant called Restaurant Terruño and wine cellar on site. They also offer great wine tastings every evening at 8pm for guests.
There's also an outdoor pool to enjoy. If you have a larger group, there's a full house you can rent on the property too. It's very easy to go wine tasting from here. The hotel will help you plan a tour. Because this hotel is so centrally located in the Maipu wine region, it won't take much effort to find lots of great wineries nearby.
Read reviews on Trip Advisor.
---
Rosell Boher Lodge is a boutique hotel that offers an unparalleled experience for those looking to immerse themselves in the world of fine wines and exquisite landscapes.
With private villas and amenities such as a sparkling pool, a wine cellar, and personalized winery tours, you'll be enveloped in a luxurious retreat that showcases the local terroir.
The resort is 45 km away from the city. There is a main guest House and 11 private villas with a terrace, each including both jacuzzi and an open fire-place.
The onsite restaurant's masterful pairing of gourmet dishes with the lodge's own sparkling wines gives you a true taste of the region, making your stay at Rosell Boher Lodge not just your typical vacation, but a really luxurious escape.
---
The second option is to stay at one of the awe-inspiring wine lodges in the countryside outside the city of Mendoza. Cavas Wine Lodge, in Lujan de Cuyo, is a Relais-Chateaux hotel that will exceed your expectations in every way. It's a stunning Spanish Colonial building, with villas that were built with sheer luxury in mind. 
The 14 individual one-bedroom villas are scattered throughout the vineyards, and each has a private terrace and plunge pool. Back at the main lodge, there's a restaurant, wine cellar, full-service spa and living room with a majestic fireplace. I guarantee you've never stayed anywhere like this before.
How to Get to the Mendoza Wine Region
Most flights from the U.S. to Mendoza require a stopover on the way. From LAX (my home airport), stopovers are in Panama or Santiago, Chile. Coming from IAD (Dulles, VA), the stopover is also Panama. No visa is required for U.S. Citizens for a less than 90-day trip.
The airport in Mendoza is only about a 30-40 minute drive from the city and a taxi is the most efficient way to get to your hotel. Taxis to downtown Mendoza from the airport are easily available. The trip to the city center should cost about 2800 ARS (US $10).
Top Tips for Mendoza
By keeping these tips in mind, you can ensure a well-planned and enjoyable wine tasting trip to Mendoza.
Plan Your Visits: Limit your visits to three to four wineries per day to fully appreciate each experience. During wine tasting sessions, you'll receive generous pours, and if you participate in a wine pairing meal, you can expect to taste five to six glasses of wine.
Check Opening Days: Note that some wineries in Mendoza may not be open on Saturdays or Sundays. Ensure you check the operating days and hours of the wineries you want to visit to avoid any disappointments.
Arrange Transportation: Considering the amount of wine you might consume, it's a good idea to hire a driver for your wine tasting trip. This way, everyone in your party can enjoy the wine without worrying about driving. If you have your own car, designate someone as a driver who can still taste the wine but in moderation.
Inquire About Payment Methods: Before your visit, contact the wineries to inquire about their accepted payment methods. Some wineries only accept cash, so it's good to be prepared and know in advance.
Paying in Mendoza
This is a strange heading for anyone who hasn't traveled in Argentina recently. Paying for things has become a bit of a chore for visitors because the government has an inflated exchange rate for tourists. If you use a credit card to pay, you'll be paying almost twice as much as if you used cash.
I definitely recommend that you pay for everything in cash while you're there. That's going to mean bringing quite a bit of cash into the country with you. You might need to do a little pre-budgeting to know how much you'll need.
Argentina's unofficial exchange rate – known locally as the 'blue dollar' – is currently around double the official exchange rate. If you can get the unofficial rate, you'll get more pesos for your U.S. dollar.
Here's what I recommend:
Avoid using ATMs or paying with bank or credit cards. If you do, you'll be charged at the official exchange rate (or slightly worse) and will probably also be charged bank fees.
Don't rely on pulling money out of an ATM. You will get the official rate, which isn't favorable, and the limit on the amount of cash you can get out of an ATM per day is very low and there are high bank fees (like $10US per transaction).
Bring cash in $100 bills to exchange unofficially at the blue dollar rate. You'll find places that will exchange or you can ask your hotel or tour guide for recommendations on where to do this. Don't bring $20s or smaller, they are harder to exchange.
If you don't want to carry a large amount of cash into the country, some electronic money transfer services, like Western Union, offer an exchange rate that's closer to the blue rate than the official rate. Use the Western Union mobile app to send money from your bank account and go pick up the cash in pesos at a local branch. Just be aware that the line to get said cash can be hours long.
Try to not exchange more than you need because getting dollars back for excess pesos at the end of your trip will likely be at the lower official rate.
Frequently Asked Questions on Mendoza Hotels & Where to Stay
What is the best time to visit Mendoza?
The best time to visit Mendoza is during the grape harvest season, generally from February to April. The weather is pleasant, and many wine-related events take place. However, Mendoza is a year-round destination, with activities like hiking and skiing available in different seasons.
What amenities can I expect in Mendoza hotels?
Most hotels in Mendoza offer standard amenities such as free Wi-Fi, air conditioning, and TV. Higher-end hotels may provide additional facilities like spas, pools, and on-site restaurants.
CONCLUSION
These are just a few of the hotels in Mendoza that we love. There are so many lovely places to stay, we wish we had a whole year to traipse around checking into them all. These are all great choices and will put you in a location that works for your itinerary.
Like this post? Why not save it to Pinterest?
FOLLOW US on Pinterest, Instagram, Facebook for more great travel inspiration and tips.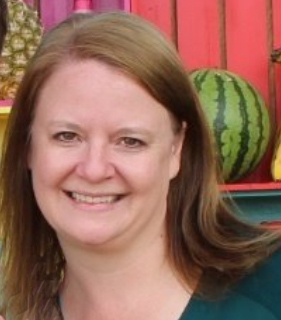 Laura Lynch, creator and writer of Savored Journeys, is an avid world traveler, certified wine expert, and international food specialist. She has written about travel and food for over 20 years and has visited over 75 countries. Her work has been published in numerous guidebooks, websites, and magazines.