If you've looked into a trip to Japan, you've probably already realized that Japan is not a cheap destination, even with a favorable exchange rate. You shouldn't let that detour you from taking a vacation in Japan, however. You might need to get creative with your planning, but there are many ways that you can travel in Japan on the cheap.
Most travelers to Japan want to stay for at least a week, maybe even 2 weeks, so they can visit many parts of the country in one trip, but that can be difficult to manage on a budget.
If you're worried about mounting costs for your Japan itinerary, don't! There are many ways to cut costs while traveling in Japan, you just need to put in a little extra effort to find them. Check out these budget hacks that will help you travel to Japan without breaking your budget.
Japan Itineraries
If you're looking for a great itinerary you can follow in Japan, see our suggested routes below.
How to Travel in Japan on the Cheap
Transportation in Japan
Most people who travel to Japan visit Tokyo, even if it's only for a few days, because Tokyo has the most accessible airport in Japan. However, it's likely that you'll want to visit other parts of Japan as well, but transportation costs can really add up.
Japan has the high-speed Shinkansen train system that whisks people around at an extremely rapid pace. It's really convenient for traveling long distances in a shorter amount of time, but it's also quite expensive.
Just one trip on the Shinkansen from Tokyo to Kyoto or Osaka will cost you roughly $120 one way. Add two or three other trips, and you've blown your budget.
That's where the Japan Rail Pass comes in. The Japan rail pass is a virtually all-you-can-use travel pass that only tourists can buy for a specific duration (7, 14 or 21 days).
You can use it on pretty much any train (though not all), at any time, without the hassle of purchasing tickets in advance. You can buy a rail pass that gets you standard seats or splurge for the Green Pass, a first-class rail pass that gets you reserved seats, plus other perks, in the best carriages.
The pass can provide significant savings over buying single tickets. The current price for an adult standard 7-day pass is $294 USD. For all the information you need, plus where to purchase the rail pass, read our guide on the Japan Rail Pass.
Take for instance the trip from Tokyo to Kyoto, a popular destination that's a journey from Tokyo. The fast train from Tokyo will cost around $120. This is where the Japan Rail Pass really comes in handy.
If you plan to do even a small amount of traveling between cities, it will pay off quickly. You'll get unlimited rail travel with the seven-day pass for $294.
While in Kyoto, be sure to check out this post on How to Experience Fushimi Inari Shrine.
Eating on the Cheap in Japan
Known for its incredible food, Japan is a country where you will want to be sampling as many Japanese specialties, like ramen, yakitori, and sushi as you can.
However, you can quickly break your budget with food in Japan if you're only eating at restaurants and not taking advantage of all the great izakayas and street food vendors.
I hear people say that they don't want to eat street food when traveling because they're afraid of food poisoning or stomach bugs that might ruin their trip. While you do have to be careful about the food stalls you choose, you don't have to avoid them altogether.
In fact, some of the best and cheapest places to eat in Japan are at food stalls. You will find them near and around markets like Tsukiji outer market in Tokyo and Dotonbori street in Osaka, and in Nishiki Market in Kyoto.
At these street food vendors, you can purchase a large plate of a specialty like gyoza or takoyaki for just a few dollars. There are also Ramen streets in just about every city in Japan. You can purchase a huge bowl of delicious ramen that will keep you full for hours for just a few dollars too.
Usually these ramen stalls can be found around the train stations. For sushi, we found that grocery store sushi was the most economical way to eat great freshly made sushi for a lot less than you'd pay at a restaurant.
We even ate grocery store sushi for breakfast! At most major train stations, there are huge basement grocery stores that have large sushi sections. You can get an enormous tray of sushi for a very low price.
How to Drink on the Cheap in Japan
When we travel, we like to visit wineries and breweries when we can, not only to get a taste of the local spirits, but to learn more about the ingredients and processes used there. In Sapporo, save on your bar bill by visiting the three major breweries in town: Sapporo, Kirin and Asahi, where you'll get a tour and free tastings (at least at the latter two).
If you like sake, you can visit the sake breweries outside of Tokyo and Osaka, where there are often free tastings offered. Then you'll want to visit a sake bar where you can sample as many sakes as you like for one small entrance fee. Kurand Sake Market in Tokyo carries over 100 different varieties of sake directly from the breweries.
Budget Accommodations in Japan
As you can imagine, hotels are one of the biggest expenses you'll have while traveling in Japan. There are a plethora of high-end and luxury hotels throughout the country, and travelers also really love staying in traditional ryokans. But these options can be quite pricey.
The Citadines hotel chain has nice, clean rooms that are perfect for a budget stay, without sacrificing location, safety, or good value. Try the Citadines Shinjuku.
There are some really nice hostels you can book in major cities in Japan that will save you a tremendous amount of money. You can often find apartments for short-term stays on Booking.com.
Japan is also known for its capsule hotels. These are sort of mini-hotels that are considerably smaller than a traditional hotel. They provide a bed and basic amenities and the price is often around $25 USD per night.
Activities on the Cheap in Japan
In Japan, there are many activities you can do that are free or very inexpensive. These are the activities you should aim to participate in to save money. Free activities include walking around the city (there are so many unique things to see while walking around), visiting gardens (some have entrance fees), visiting temples from the outside.
There's no better way to see the city than to walk! Instead of booking an expensive group tour, consider joining a free walking tour, or put together your own self-guided tour of the top sites in the city. However, there are also a ton of museums, temples, and activities that are not free. And you don't want to miss out on those.
For the cities where the focus is on these things, you can get a visitors pass that allows entrance to multiple attractions for one low price. Especially in Kyoto and Fukuoka is its ancient temples, art museums, and architecture. You can buy 1 or 2 day passes that allow you to see multiple things in the city, as well as ride public transportation.
Want help planning?
Want to plan your own Japan trip, but need a bit of help?
ViaHero
helps travelers plan independent trips in Japan. A local expert will help you plan your perfect trip and it's very reasonably priced! You can even use our coupon code
SAVOREDJAPAN
for a 5% discount at checkout.
CONCLUSION
Use these budget hacks during your next trip to Japan and you'll find that it's not nearly as expensive as you once thought. If you plan well, you can travel in Japan for cheap.
Like this post? Pin it for later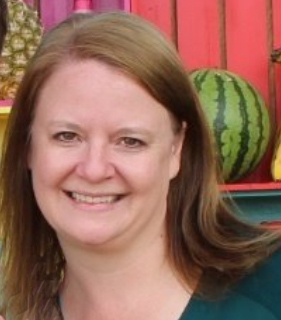 Laura Lynch, creator and writer of Savored Journeys, is an avid world traveler, certified wine expert, and international food specialist. She has written about travel and food for over 20 years and has visited over 75 countries. Her work has been published in numerous guidebooks, websites, and magazines.